Blog
How to change Netflix region to access different Netflix libraries
How to change Netflix region to access different Netflix libraries
Tips & Tricks · 7 minutes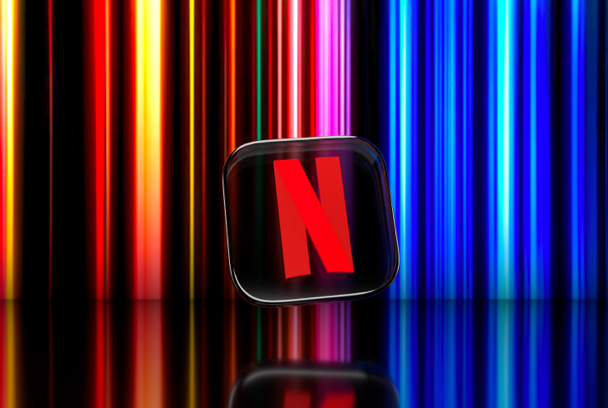 There is plenty of great content available on Netflix. However, there are still viewing restrictions in your country because of your geographical location. While Netflix is available in over 190 locations worldwide, each country can access a different catalog of TV shows and movies. This means that some users get to stream a variety of content with the same monthly subscription fee. At the same time, some users can't access some content on Netflix due to its geo-location.
It might seem depressing to see others enjoy various shows on Netflix but there is no need to be in despair. We understand that you are unable to change your region but there are ways to unlock extra content. This is possible by changing the region of your current Netflix account. All you need to do is try the online service known as Virtual Private Network (VPN). You can use Turbo VPN to access your account, and you will be able to view content from other regions.
VPN helps you hide your actual Ip address and location. This further allows you to change your IP address to any other location. Many users try private or incognito browsers to access restricted content on Netflix. However, they fail at it their IP addresses remain unchanged.
Why do you need to change your Netflix region
As mentioned earlier, there is a wide variety of content available on Netflix. Unfortunately, not all the content is visible in your country due to geo-spatial restrictions. There are a few reasons that may make you want to change your Netflix region, two of which are:
Watching content not available in your country because of restrictions or other reasons.
Viewing content from your home library while you are in a different region.
Your home region is the region you signed up from for your Netflix account. So if you signed up from your home in Miami, Florida, then your home region is the United States of America. Thus, your home library means your Netflix library of your home region. In this case, your library is the Netflix US library. Let's not forget that you are not limited to your home library. Setting up a VPN service in Turbo VPN can help you view content from all over the world on Netflix. So, no matter what the reason is, you can view whatever you want on the streaming sites.
How does Netflix know your location
Netflix receives and stores data from its subscribers. This helps in finding your location and offers you a particular region's library. It collects information, including which platform you are using to stream, such as:
Smart TV
Smartphone
Tablet
PC
Furthermore, your IP address is also collected by Netflix.
An IP address is an identifier of your internet server's location. This helps Netflix locate you and then provide you with content that is available in your region. At the same time, it allows them to restrict you from viewing content that is unavailable in your region. Nevertheless, You can conceal your IP address and select any other location server in the world by using TurboVPN. A VPN helps you hide your actual location from Netflix. You can stream the content of your preferred region with a VPN.
That is why you receive an email whenever there is a sign-in from an unrecognized area. Netflix picks up the IP address of that sign-in and sends an email to the account holder. That is how Netflix reports suspicious activity. The email mentions the area and time sign-in occurred. Your location is not exact, but you can see the state and the country of the sign-in. This shows that Netflix has access to your IP address. The IP address helps them provide the content according to our location.
How to use a VPN to access all Netflix libraries
Based on your IP address, Netflix can detect what country you are accessing its website. IP address works as an identifier of your internet network. So, if you are in Australia, you will get to see what Netflix offers in Australia. Yet, the solution to this problem is simple: a reliable and secure VPN proxy.
VPN will help you conceal your IP address. By hiding your IP address, you can select any other country's server. This will allow you to explore different regions of Netflix. You will further have no restrictions to view the content of a particular location.Let's take a look at this step-by-step process of using VPN to access all Netflix libraries.
Get a VPN subscription
The first thing you need to do is get a VPN subscription. You can visit the Turbo VPN website and go through the subscription plans. Go through the pricing and get the most suitable one for yourself.
Install VPN
The next step is to install VPN software. Now that you have an account set up, you can install and log in to the account. Once you have the installation file, you can go through the steps to run it on your PC.
Turn it on and update settings
After setting it up, you can now turn it on, log in and start working around the setting. You can select what kind of server you are looking for and can choose a server from your preferred country. Let's say you are in the Netherlands and want to access the Netflix library of the US. You can click on the United States in the server section. This will connect you to a server in the US, and you will have a new IP address, hiding your original one.
Visit Netflix and enjoy all the libraries
From this moment onwards, you have complete online freedom. You don't have to do anything with your streaming platform's setting. All you have to do is turn your VPN on and select the location of your choice. You can request the Netflix version of almost any country in this way. This is how you watch shows viewed in Canada while sitting in your home in Germany.
Turbo VPN makes it easy for you to stream content from anywhere in the world on your Netflix account. You can follow this procedure and install a VPN on your device. Enjoy unlimited Netflix streaming with the freedom to watch anything.
Which region has the best Netflix 2020
Netflix is streaming in more than 190 locations. The film and television industries are putting millions into creating content. As the content libraries differ from country to country, the demands also vary. A German sci-fi classic might not be a hit among the Indian audience. Moreover, an American movie might not have enough viewership in Ecuador.
According to data from the Netflix database, a few regions were popular in the year 2020. With a total of 5,879 movies and TV series, the United States has the most Netflix titles. Furthermore, Canada has the most extensive movie catalog, with 4,043 films. In the category of Oscar-winning films on Netflix, South Korea takes the lead. It has almost 109 films in its catalog. Switzerland is the next best country, with 85 Academy Award winners. The United States of America does take the lead in the variety and diversity of the content.
So, every region has its perks and low points. It depends on demand and global recognition of the content. Variety of content and academy awards are the scales to identify the best region.
Conclusion
Netflix has become popular over time, and people use it to stream various content. The geographical restrictions have caused people to think of other options. People have started to stream content from all around the world with VPNs. This is the best time to buy a TurboVPN subscription plan. you can enjoy streaming content from any region on Netflix. This will help you hide your actual IP address and select any other IP server in the world. Thus, you can stop dwelling in what the people in America are streaming. With a VPN you can stream the American content now in your home.