Blog
How to get free Wi-Fi everywhere you go
How to get free Wi-Fi everywhere you go
Tips & Tricks · 7 minutes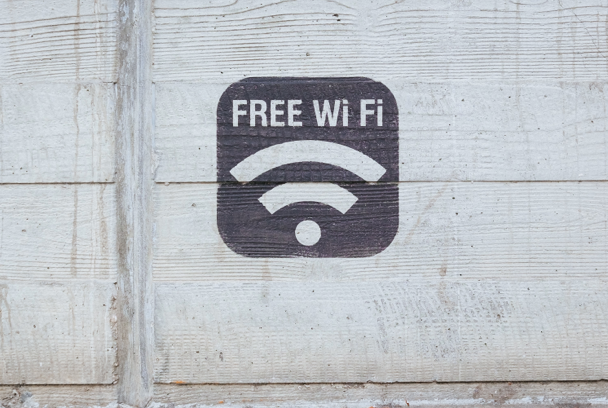 It's frustrating not to connect to public free Wi-Fi when you need it most. It's important to know where to search and keep safe while doing so. In this blog, we have given you tips on how to get free WiFi wherever you are while also being safe.
Find a public free Wi-Fi hotspot
Is it possible to lawfully use the internet for nothing? Public establishments with free Wi-Fi hotspots should be your first stop when looking for free internet access. Hotels, supermarkets, barbershops, retail stores, museums, and a slew of other options are all readily available.
Free WiFi is available in several historic districts, plazas, and tourist sites in some cities. Consider these locations for free WiFi:
Schools
You won't be bothered if you use free Wi-Fi at a university or college since there are usually many people around. Students will likely give you their passwords without hesitation if you ask for them.
Buses and trains
Trains and buses are commonly equipped with WiFi networks, but they have data caps in place to ensure that your streaming services don't leave other passengers with little bandwidth.
Public Libraries
Free WiFi hotspots are available at public libraries, including laptop-friendly workplaces.
Gyms
If you're a frequent gym-goer, the free internet can come in handy. You may get your favorite smoothie while staying connected to the internet at several gyms' cafés.
Use Your Phone as a WiFi
Are you traveling with a companion? It is an excellent option for you. Let's say your buddy has a smartphone with data capabilities, but you aren't. Use a Personal Hotspot instead of enlisting the help of a buddy to do all of your internet research.
Use Free WiFi Applications
Many free WiFi applications can assist you in this endeavor.
Another option for locating free WiFi hotspots is to use an app that maintains a list of all the available hotspots.
What's going on here, and how does it work? All of the programs listed below do the same task: they look for passwords on either open or not sufficiently secured networks. Most of the time, the site's visitors contribute the material. We mean that the accessible networks' login credentials are added and shared by the users themselves.
Just so you're aware, free products usually come with a non-monetary penalty. That is until hackers get their hands on your bank account details over insecure networks.
If you're using a public WiFi network, avoid logging into your bank account or transferring personal information. VPNs like Turbo VPN might help you avoid the exhaustion of always looking over your shoulder. You don't have to worry about a thing.
WiFi Map
Using this software, you may find free WiFi in various locations, including airports, hotels, small towns, and cities. Windows users may use the WiFi Map website to access the service. This software is available for both Android and iOS devices. There is also a premium Pro edition, enabling you to download an offline map of free WiFi. Facebook pals may now access your internet using the app.
It has the following features;
Available for both web and Android
Can work while you are offline
Has the ability to share network
WiFi Finder
WiFi Finder is a fantastic tool that makes it easy to locate free WiFi hotspots almost everywhere. It's also available offline, so you may use it to look out for free WiFi hotspots in the areas you're visiting. Only confirmed hotspots, speeds, and venue types are included.
Features:
Available for iOs and Android
It works when you are offline
Has the ability to share network
Lists around 45,000 cities worldwide
Swift WiFi
Swift WiFi may be able to assist if you're seeking free WiFi on Android everywhere. In addition to providing a list of local hotspots, Swift WiFi also helps you avoid unsecured networks. Depending on the user's needs, the WiFi may be turned on or off; You can check the network's speed and share the hotspot with others.
Features:
Has almost 35 different languages
Instabridge
A map of over a million free public WiFi hotspots may be found using the crowdsourced Instabridge software. Login credentials and an auto-connect feature are included in the package. Since the software lists WiFi hotspots, your mobile device will instantly connect anytime you're near one of these hotspots.
Features:
Available on both iOs and Android
Has over 10 million passwords
Supports WAP3, WEP, WAP, and WAP2
WiFi Free Spot
WiFi Free Spot provides you with a list of all public WiFi hotspots in the area. To use the directory for the first time, you'll need an internet connection. Don't be put off by their website's appearance. Even though it is a bit outdated, its information is still relevant.
Features:
You may look for information on a city or state by clicking on the appropriate links.
Other nations, including Europe, Asia, and Canada, may be accessed.
Use a Portable Router
If you don't have a cable, you may use a 3G or 4G-enabled portable router instead. These gadgets are tiny and affordable, making them ideal for travel. However, the cheapest alternative may be sluggish and only handle a limited number of concurrent connections.
Public hotspots are less secure than connecting to your network. You don't have to worry about losing the internet abruptly since the battery lasts a long time.
The Danger of Free WiFi
Public WiFi is a time saver. This is a need, especially if you're on the road and don't have access to mobile data. Thanks to an open WiFi network, helping you browse internet maps, purchasing public transportation tickets, or hailing an Uber may be a true lifesaver.
However, be careful while utilizing public WiFi that isn't protected. When it comes to snooping on your internet behavior, it's one of the simplest methods.
An internet snooping tool doesn't need to be complicated. An open WiFi network's communication is often unencrypted, meaning it lacks the security features necessary to keep your internet data safe. Using an unprotected WiFi network to communicate sensitive information, such as credit card numbers, passwords, or SMS, is an obvious target for hackers.
Here are some things to be concerned about:
Malicious Free WiFi Apps
Apps that use WiFi have their own set of flaws. They might compile a list of bad actors' hotspots. Before connecting to a network, it's a good idea to see what the general public thinks of it.
WiFi applications aren't all philanthropic. Additionally, some users may be creating WiFi heatmaps of both public and private WiFi networks in the background by scanning for nearby join requests from other WiFi networks. To track you down, hackers or stalkers might utilize these maps.
The same goes for WiFi applications and the auto-connect functions they provide since you might unintentionally connect to a malicious hotspot. This functionality should be turned off.
Fake Public Hotspot
You may assume you're connected to a free public WiFi network, but you're connecting to a criminal hacker's false network. A cybercriminal might compromise your device's security if the hacker can get access to it, steal your data, or install malware. Many people look for "free WiFi near me without password," but keep in mind that anybody may set up a network without a password.
How to use free Wi-fi securely
Using free WiFi is a risky business. Information such as your username and password, credit card number, and email address are all at risk of being compromised. There is no need to quit using public WiFi due to this, though. Maintain vigilance and take extra care to ensure your safety.
Use HTTPS
HTTPS sites make it more difficult for snoopers to get into your personal information. "Secure" is denoted by the last "S" in this acronym.
Limit Your Activities When Online
Bank accounts, for example, should not be accessed on public computers. Connecting to an unsecured network, on the other hand, puts your personal information at risk. Finally, while not in use, make sure that sharing services are turned off.
Enable Your Device Firewall
Pop-ups and alerts from firewalls may drive some individuals to turn them off. To ensure that you may use public WiFi safely, you must enable this feature before joining. However, you'll receive a comprehensive gateway defense in exchange for your permission to use some of the applications on your iPhone.
Use a reliable VPN
It's safe to utilize a public WiFi network with a VPN service since the connection is completely secure. Nobody on the same WiFi network can spy on your communications using a virtual private network (VPN).
It obscures your original IP address, making it more difficult for hackers, ISPs, and websites to trace you.
Conclusion
There's no reason in failing to give Turbo VPN a try. A 30-day money-back guarantee is included in our rates, as well as the ability to connect up to five devices at once!
You may remain as anonymous as you want while utilizing free Wi-Fi, thanks to our network of 21000 servers spread across 60 countries worldwide.
You can also check if your data and device is safe.