Blog
Do You Value Your Privacy? Here Are Browser Privacy Settings You Need to Check!
Do You Value Your Privacy? Here Are Browser Privacy Settings You Need to Check!
Cybersecurity · 8 minutes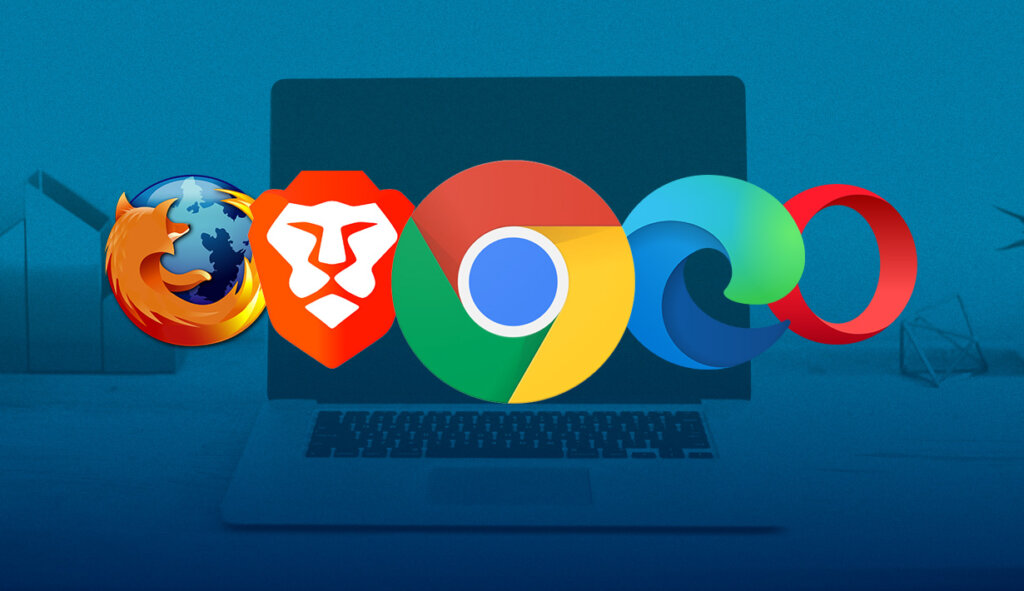 Today you can get any information you need online, thanks to browsers. The browsers you use can mine your data and sell it to marketing organizations that will target you with ads. Besides, they can use the data to influence what information you can see online. However, despite the many advantages and the potential they hold, they carry adverse risks.
You have the power to regain control of your online privacy and thwart online tracking. Therefore, you must ensure your privacy in any browser you use. To begin, all you need to do is change a few browser settings.
For Mozilla and Microsoft, privacy is a means to separate their browsers from Google Chrome, while for the Brave browser, privacy is a primary priority. These browsers may benefit you by improving privacy by changing their default search engine.
We will show you a step-by-step guide on how to elevate your browser privacy settings.
#1. Chrome Privacy Settings to Change
Chrome is the world's most popular browser, so I know you would expect it to be the safest. However, that is not the case because, to your surprise, Chrome is the least private.
There are two ways to ensure that Chrome remains private for your usage: add privacy extensions or enhance Chrome settings.
i. Chrome Privacy Extensions
To the browser's advantage, Google Chrome's open-source and flexible design has enabled developers to create a wide range of privacy-focused extensions to limit trackers from the browser.
The following are the best and most popular Chrome extensions that will ensure your browsing privacy:
1. Cookie AutoDelete - Automatically remove unnecessary cookies while retaining the ones you want from your closed tabs.
2. uBlock Origin - It blocks ads and cookies from spying on your data.
4. Privacy Badger - It detects trackers' behaviors and requests them to stop tracking you. When the tracker fails to honor the request, Privacy Badger blocks it.
To get any of these browsers, follow the following steps and install them:
1. To find an extension in the Chrome Web Store, put its name into the search field.
2. The Add to Chrome button will appear once you identify the suitable extension in the search results, click it. Extension permissions will appear in the dialog box that pops up.
3. To install the extension, click the Add extension button.
Although when you change your mind, you can permanently delete or manage your extensions by opening Chrome and choosing the three dots at the top right corner. Select "More Tools," then select 'Extensions. You can choose the extension you want and delete it or manage its settings.
ii. Enhance Chrome Privacy Settings
1. Click the three dots in the upper right corner, then choose Settings.
2. To adjust your preferences, click privacy and security.
3. Click Site settings to modify how Chrome treats a site's content and permissions.
4. To delete your browsing history, related data, and cookies, click Clear Browsing Data.
5. To control how Chrome handles permissions and site contents, click Site Settings.
6. Select Cookies and other site data to change how Chrome handles cookies and tracking.
If you value privacy, you should disable all autofill functionalities in Settings > Autofill. To protect the comfort of login into familiar websites, you should not allow Chrome to save your passwords. Instead, you may use a password manager, such as Bitwarden, and its Chrome extension.
#2. Safari Privacy Settings to Change
Safari always activates its unique Intelligent Tracking Prevention feature as a security measure.
Make sure blocking is enabled in Safari by going to Preferences > Privacy. It is recommended that the box next to Prevent cross-site tracking be ticked. You may also manually erase your cookies at the exact location if you'd like. Click Manage Website Data to check which websites have tracked you and store cookies on your computer. Either choose "Remove All" or "Remove Individual Trackers" and then click "Remove" to delete them all at once.
Are you concerned about your privacy and want to block all cookies? You may do so for the website publisher's first-party and third-party cookies. To accomplish this, check Block all cookies from the box beside it.
You may also hide your IP address from known web trackers using the Privacy menu's Hide IP address from trackers feature. Besides, you can use Private Relay to disguise your IP address from trackers and websites if you have an iCloud Plus account.
#3. Edge Browser Privacy Settings to Change
As part of its Tracker Prevention feature, Microsoft's Edge web browser makes it easier for users to protect their online privacy and disable unwanted trackers. Select the three-dot menu symbol in the top-right corner of Edge and choose Settings. Select privacy and services from the menu displayed on the left.
There are three options presented to you: Basic, Balanced, and Strict. You can configure Edge to prevent trackers from sites you haven't been to, but it is tolerant enough to avoid some loading issues with stricter security. To that end, Edge's Strict option will prevent the vast majority of trackers but may cause problems with some websites. Even with the Basic option, bitcoin mining and fingerprinting trackers are still blocked.
Edge may or may not transmit Microsoft your browser history and diagnostic data, depending on your preferences. Go to the privacy, search, and services from the setting menu and disable "Help Microsoft products by sending optional diagnostic data about your browsing habits, the websites you visit, and crashes report."
#4. Firefox Browser Privacy Settings to Change
Compared to Chrome and Edge, Firefox's default privacy settings are more secure, and the browser offers a broader range of privacy choices.
You may access settings from the Firefox main menu or the three-lined menu on the right side of the toolbar > settings. When the Settings box appears, choose Privacy & Security from the menu. Standard, Strict, and Custom are all available as choices from this point on. Private windows, third-party monitoring cookies, and crypto miners are all blocked by the default Firefox configuration, called "standard." The strict mode may crash a few websites, but it prevents everything prohibited in the Standard mode and fingerprints and trackers in all windows. Trackers may be disabled to a much more satisfactory degree using Custom, so it's worth looking into.
The Reload All Tabs option will show once you've picked your privacy level, and you can click it to implement your updated tracking settings.
The "Do Not Track" option in Firefox's Privacy & Security menu may also be used to inform websites that you don't want to be monitored. You can set this to "Always" or "Only when Firefox is set to block known trackers."
#5. Brave Browser Privacy Settings to Change
Despite its most recent privacy updates, Safari Browser and other browsers still lack the majority of antitracking features offered by the Brave browser. Brave blocks all ads, fingerprinters, trackers, and third-party cookies while maintaining lightning-fast speeds. Additionally, Brave has a heavy-duty tracker blocking feature, an integrated VPN, and a built-in Tor private surfing mode.
You may view a list of items you can block, including trackers, adverts, scripts, and fingerprinting, by selecting Settings from Brave's main menu, followed by Shields. You can set the Block fingerprinting function to Strict or Standard, as well as the Trackers and Ads blocking to Standard or Aggressive. In your Settings menu, under the Social media blocking area, you may also block login buttons and embedded content on Twitter, Facebook, LinkedIn, and Google. Explore the privacy and security option for even more privacy and protection customization.
Use Turbo VPN to Enhance your Browser Privacy
When you connect to the internet, the first thing you expose is your IP address. As a result, advertisers and other trackers may be able to trace your online activity to your IP address if you have a fixed IP address. This may be used to offer tailored advertisements haphazardly. For example, maybe you are looking online for some tools. You may look up products, check out stores, and even watch a few YouTube videos. With your IP address out there, marketers can easily target you with more ads for the tools.
A VPN encrypts all of your internet traffic and routes it via a secure tunnel. You and the endpoint (the site that you're viewing) are the only ones who can decipher what's being communicated. Third parties will have difficulty snooping on your online activities if your web traffic is encrypted. All your online activities, including the websites you visit and the services you use, are included in this category.
Lastly, VPNs may also be used to avoid censorship or to conceal from government agencies.
It would help if you chose the right VPN for your needs. Free VPNs are terrible since they're often targeted by hackers and provide little security protection. Because most VPNs cost less than a few dollars per month, this is good news. Therefore, we bring you Turbo VPN – the best VPN to ensure your online privacy and security.
Conclusion
You must choose Turbo VPN if you're concerned about exposing your online activities. Turbo VPN has no log policy, ensuring that nobody can track your browsing data and history late on.
Secondly, Turbo VPN has 21000 servers in more than 45 countries, which enables you to change your IP address as often as you want to avoid targeted ads. Choose Turbo VPN today and stay on top of online trackers and unsafe browsers.