Blog
Is VPN necessary? Is it safe to use public wifi?
Is VPN necessary? Is it safe to use public wifi?
Cybersecurity · 6 minutes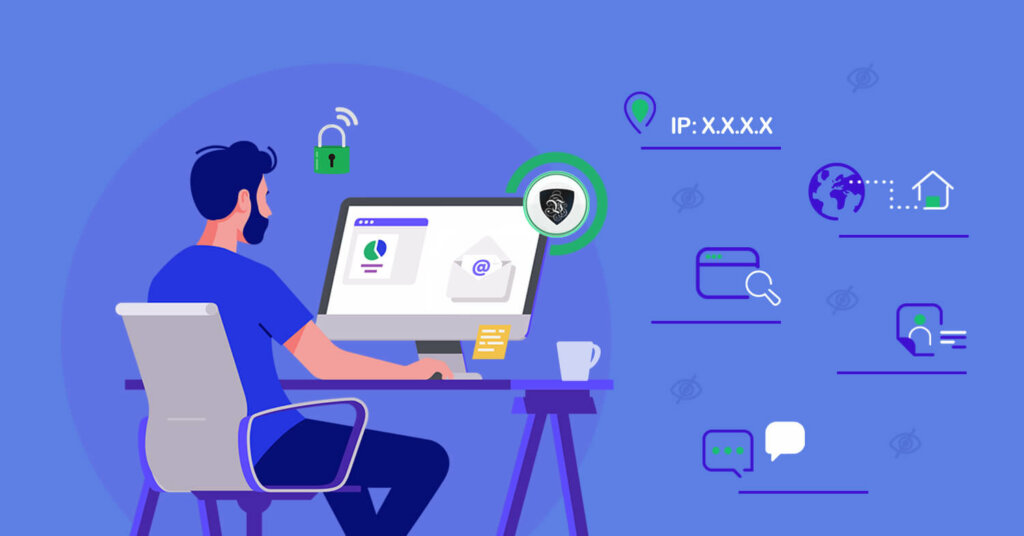 Public wifi is becoming more and more common, but is it safe to use? In recent years, there have been numerous cases of people through public wifi. If you're worried about your safety, using a VPN is a great way to ensure that your data is secure.
What is a VPN?
When you connect to the internet, your computer communicates with other computers on the network by sending packets of data. For your computer to send and receive packages, it needs to identify which server is responsible for providing that service.
This process is called networking. Your computer also needs to identify which packets belong to which network user or application—this identification process addresses translation or port mapping.
Network addresses are unique identifiers assigned by networks. Each device on a network has an individual address, and each address belongs to a specific network segment or broadcast domain. When devices need to communicate with each other, they use these addresses to find their respective instruments on the network.
Each device on the internet requires a different set of addresses to communicate with other devices on the internet. It is where IP addressing comes into play.
How does a VPN work?
VPNs, or virtual private networks, are a type of network that uses a secure connection between two points. When using a VPN, your data travels through an intermediary server. It ensures that even if someone were to intercept your data as it travels through the server, they would not be able to understand what you are doing or see your information. VPNs can be helpful for various purposes, such as protecting your privacy online, accessing geographically blocked content, and securing your network traffic.
There are many different types of VPNs available, but all work the same way. When you want to connect to a VPN, you first need to find a compatible server with your device. Once you have found a compatible server, you will need to enter the server's IP address into your browser.
Why do people use VPNs?
People use VPNs for many reasons. Some people use VPNs to protect their privacy. Others use VPNs to bypass censorship. And still, others use VPNs to access blocked content. There are many reasons to use a VPN, and there are many different VPNs to choose from.
Are VPNs necessary?
Are VPNs necessary? That's a question on everyone's mind in the wake of recent events, with the rise of state-sponsored cyberattacks. We asked some experts to weigh in on the matter.
VPNs are often seen as a necessary evil by many, as they can help protect users from getting snared in state-sponsored cyberattacks. However, not everyone that VPNs are essential—or even helpful—in this regard. "I think people overstate the value of VPNs for security," says Joshua Corman, an associate professor at Cornell University and co-author of a paper on the economics of cybercrime. "The reality is that most attacks happen because someone clicks on a bad link or opens an infected attachment.
Is it safe to use public wifi?
You may be wondering if it's safe to use public wifi. After all, who knows what kind of malicious software or spyware is lurking on the network? However, there are a few things to consider before taking the plunge.
First, always be cautious about who you're trusting with your personal information. For example, if you're using a public wifi network at a coffee shop, make sure that the staff isn't spying on your traffic or snooping through your email.
Second, always install antivirus and malware protection on your device before connecting to a public wifi network. And don't forget to update those apps regularly! Public wifi networks can be particularly vulnerable to virus and malware attacks.
Finally, remember that not all public wifi networks are equal. Some might be more secure than others, and they may offer faster speeds.
How can you protect your data when using public wifi?
Public wifi is a great way to stay connected and get work done, but it's also a great way to leave your data vulnerable. Here are some tips for protecting your data when using public wifi:
Use a password manager. It will help you keep track of your passwords and make it easier to remember them.
Don't share your login information. If someone knows your login information, they can access your account and steal your data.
Avoid accessing sensitive files over public wifi. It includes banking information, personal photos, and other confidential files that could be if they fall into the wrong hands.
 Always use VPNs when using public wifi. A VPN encrypts all of your traffic to hide from anyone eavesdropping on the connection.
FAQs:
Is it safe to use public wifi?
Public wifi is a convenient way to stay connected while on the go, but is it safe to use? Recent reports have shown that hackers target public wifi networks to steal information and commit other crimes. While using public wifi is certainly not risk-free, there are ways to make sure your privacy is protected. Here are some tips:
1. Always use a secure browser: Make sure you're using a secure browser when accessing public wifi networks. It means using a browser that encrypts your data, such as Chrome or Firefox. It will help protect your privacy and security while online.
2. Use a VPN: If you're worried about your personal information being stolen, consider using a VPN (a virtual private network). A VPN encrypts all your traffic, making it more difficult for hackers to steal your data.
Should I use a VPN with public wifi?
Should you use a VPN with public wifi? There are pros and cons to using a VPN when connected to public wifi. The benefits of using a VPN while online include:
The ability to protect your privacy by hiding your true identity and location.
Prevent malicious actors from accessing your personal information, including passwords and bank details.
A reduction in Ping times and improved overall connection speeds.
Some providers even offer exclusive content not available on regular wifi networks.
The cons of using a VPN while online include:
The potential for slower speeds, especially if bandwidth is at a premium.
A potential decrease in streaming quality on specific sites due to the encryption process used by most VPNs.
What is the best VPN for public wifi?
If you're looking for the best VPN for public wifi, there are a few things to consider.
First, make sure that the VPN provider has a good reputation and reliability.
Second, look for a VPN that offers strong encryption and security features.
Third, choose a VPN with a wide range of countries and locations to access.
Fourth, make sure that the price is affordable.
Fifth, be sure to test out the VPN before using it in public, knowing if it's working correctly.
Finally, always remember to use caution when using any online service or app—there are always risks involved.
Conclusion:
In conclusion, Turbo VPN is necessary for staying safe on public wifi networks. It encrypts your traffic and keeps your data private, essential for avoiding online scams and identity theft. Turbo VPN is also one of the fastest and most reliable VPNs on the market, so you can rest assured that your data is in good hands.
Turbo VPN provides you with the fastest and safest VPN connection across the world. Trusted by 300 million users, we have deployed in more than 45 locations over 21000 secure servers.
Customers are our top priority throughout our product engineering, services, and operations. We also take full care of our customers' privacy and provide the most friendly 24/7 customer care service in order to smooth and safeguard your online experience.