Blog
How to Watch 'Doctor Strange in the Multiverse of Madness' on Disney Plus 2022
How to Watch 'Doctor Strange in the Multiverse of Madness' on Disney Plus 2022
Entertainment · 7 minutes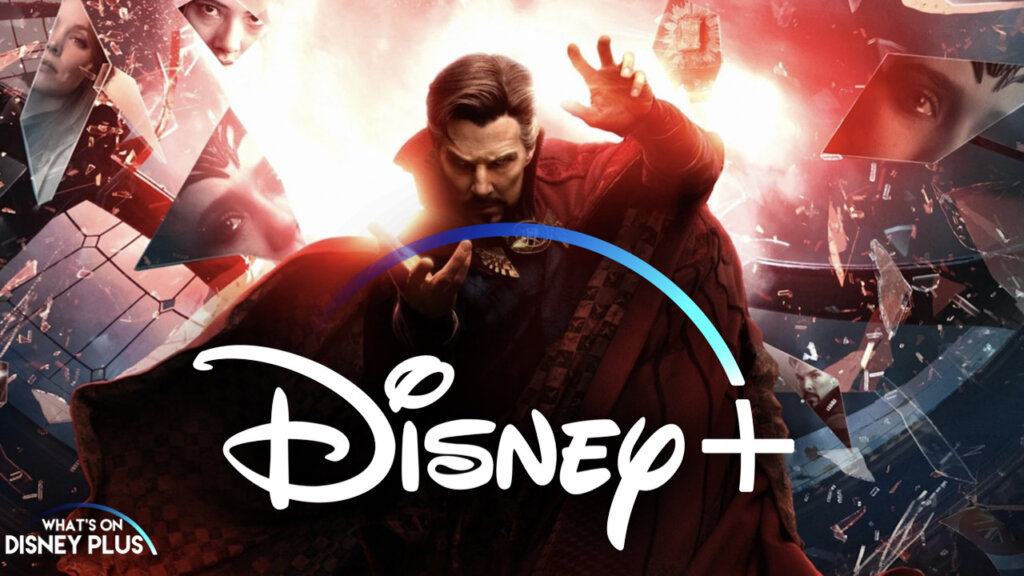 Do you have something to keep you going through this June and July? If not, it is time to pick more popcorns or pizza paper because there is something on the way! Marvel Studios cares about you. Thus, they bring something to distract you from the stories of inflation. All you have to do is get ready to go around the Multiverse because if you miss it, there is no other like it. Disney+ now has Doctor Strange in the Multiverse of Madness available for streaming. The good news is that you can also experience the adventure alongside Doctor Strange, American Chaves, and Wong. In this exciting quest, they will help you discover previously inaccessible parts of the Multiverse and forge connections between them.
What is "Doctor Strange in the Multiverse of Madness" about? How can you stream it from anywhere? Keep reading because this blog answers precisely what you are asking.
What is Doctor Strange in the Multiverse of Madness About?
Did you watch Avengers: Endgame? What about the Wandavision? If this is you, you have all the reasons to watch Doctor Strange in the Multiverse of Madness. This movie is a sequel to the two films we have mentioned. However, if you have not watched them, you can take some time to stream them at Disney + in preparation for this banger! Alternatively, you don't have to worry about anything because this film will show everything you need to know.
Doctor Strange in the Multiverse of Madness is a 2022 superhero film. It is based on the Marvel comic book series called "Doctor Strange." Besides this, it is the 28th film in the Marvel Cinematic Universe. The movie was released on May 6, 2022.
1. Synopsis
Everything is changing in the world. As a result, Doctor Strange is determined to restore it. Dr. Strange looks for assistance from his Friend Wong. Wong is a Sorcerer Supreme and the avenger's most mighty Scarlet Witch named Wanda. Unfortunately, a dangerous threat seems to be coming over humanity and the whole universe. Their power can no longer help but, to more surprise, the greatest danger in the universe seems more like Doctor Strange.
2. Plot
As with every Marvel picture, the best way to appreciate the film's shocks and plot twists is for it to be a complete surprise to you when you see it for the first time.
We go into the middle of the action, with a mirrored Doctor Strange facing off against an extradimensional creature. He is striving to safeguard the Book of Vishanti, the holy text of white benevolent magic. At the same time, he also shields the young super America Chavez. When things go wrong, America uses its ability to travel around the universes to fix them. In due time, she crosses paths with our very own Doctor Strange in his parallel realm. Soon after, Wanda enters the battle, relegating Benedict Wong and Rachel McAdams to unappreciative supporting roles. When the actual jumping about of universes starts, we see the return of several old faces, most notably Chiwetel Ejiofor's Karl Mordo, and the introduction of some random new characters. Again, it would be unfair to spoil anything.
Where Can I stream Doctor Strange in the Multiverse of Madness?
I know you are already looking for this movie. Don't be exhausted because, as a fan, you should brace yourself for a universe of crazy among all flawed theories and chronological disruption. The new Doctor Strange in the Multiverse of Madness is out and finally streaming on Disney+. Disney+ requires a subscription to access its services. However, this is not something to scare you off because you can have a subscription for as cheap as $8.99.
On the bright side, a subscription will not limit you to watching a single movie. You can go back and watch the whole Marvel Cinematic Universe movies in order. By this, it will be even easier to put Doctor Stranger in the Multiverse of Madness in its correct context. You can also follow up on Doctor Strange (2016).
Spider-Man: No Way Home presents a slightly more challenge because it is no longer accessible to stream on Disney+. On the other hand, if you want to see Spider-Man: No Way Home online before seeing Doctor Strange, you may do so for $19.99 by purchasing it from Amazon Prime Video or Vudu.
How to Sign Up for Disney+
To watch your favorite movie on Disney, you need to have an account with them. After signing up, you and your family can try out the service for seven days at no cost before deciding whether to subscribe monthly or annually. To avoid being charged after the trial period expires if you decide Disney+ isn't for you, cancel your subscription before the conclusion of the trial. Follow the following steps to sign up on Disney+.
1. Follow this link: https://www.disneyplus.com. Provided with access to a computer, smartphone, or tablet can join up for Disney+ using any browser.
2. Select the blue Start Free Trial button. It's located on the left side of the screen.
3. Enter your email address. To access the service, you will need this email address.
4. After reading the terms, click Agree & Continue. By clicking the blue button, you accept the Subscriber Agreement and Disney's Privacy Policy, which you can read by clicking the links above the button.
5. Create a password, then click CONTINUE. Your Disney password must include a minimum of six characters, at least one of which must be a number or symbol, in addition to letters.
6. Choose a method of payment. Standard plans for Disney+ are available as monthly ($6.99 USD/$8.99 CAD) and yearly ($69.99 USD/$89.99 CAD) subscriptions.
7. Fill in your payment details. Fill out the form with the details of your credit card. Alternatively, if you'd instead use PayPal, select PayPal underneath "Annual" and then click Pay with PayPal to proceed with the payment and sign in.
8. Click "AGREE & SUBSCRIBE" in the blue box. You may start viewing Disney+ programs on your computer, phone, tablet, or streaming device as soon as your payment is validated.
How to Access Disney+ with Turbo VPN
Disney+ is a reputable entertainment platform that earns around 28 million subscribers. However, you may not be lucky to be in that number. Disney+ is a region-locked service, meaning you can only access it from specific regions. For example, a person in the US can access Disney+ while another person in the Philippines is not able to access it. Is your area facing the same problem as the Philippines, or are you traveling abroad to a geo-restricted country? It is not the time to give up yet because, with VPN, you are unlimited.
Secondly, Disney+ does not show the same content to all its users in different countries. Someone in the US will have a diverse library from someone in Holand. Fortunately, a VPN will enable you to access the Disney+ library of your choosing from any location.
A VPN, or virtual private network, encrypts internet data and routes it via a server in your chosen location. You will fool Disney Plus into believing you are thereby replacing your IP address with one from that place.
A VPN is simple to set up despite sounding complicated. The following steps:
1. Select a reliable VPN service, pick a plan, and make a payment. We advise using Turbo VPN.
2. Download the Turbo VPN app for your device from an app store.
3. Install and launch the app, then input your login information.
4. Choose a server in the same area as the Disney+ library to be unblocked. Select an American VPN server, for example, for the US library.
5. Log in to Disney+ using the credentials you used to sign up.
6. Search for the content you want to stream and enjoy watching from anywhere.
Conclusion
Turbo VPN is excellent for viewing Disney+ and other popular streaming sites such as Hulu, Netflix, and Amazon Prime Video. With over 21,000 servers in 45+ countries, you're guaranteed to discover a server location that meets your requirements. Turbo VPN does not log any user activity or connection data.
This operator protects your data with various features, including military-grade encryption, complete forward secrecy, and leak prevention. Turbo VPN also has 24/7 customer care service to ensure your smooth online experience. Try Turbo VPN today and enjoy all-time security and unlimited entertainment from any streaming channel