Blog
Enjoy the Spooky Halloween from Movies and TV shows
Enjoy the Spooky Halloween from Movies and TV shows
Entertainment · 4 minutes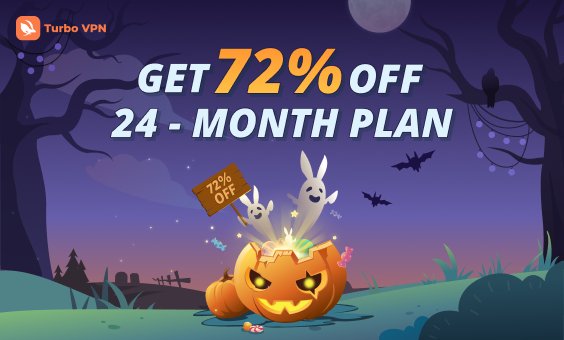 The spookiest time of the year is coming!You can't have Halloween without films and series that add to the spooky atmosphere. Turbo VPN recommends you the best horror films for Halloween. Make it a Halloween filled with fear, excitement and some fun!
Horror Films and TV Series to Stream
Cobweb(2023)
Cobweb is a feature film that is a departure from the conventions of conventional horror films.
Eight-year-old Peter is plagued by a mysterious, constant tap, tap from inside his bedroom wall - a tapping that his parents insist is all in his imagination. As Peter's fear intensifies, he believes that his parents could be hiding a terrible, dangerous secret and questions their trust.
M3gan(2022)
The M3gan is a science fiction horror film directed by Gerard Johnstone. A combination of horror and humour, it's like a toy box filled with priceless reaction shots of squinting dolls and vitriolic remarks.
The film tells the story of Megan, an artificially intelligent toy doll who becomes self-aware in the course of spending time with Katie, and after Katie is accidentally injured Megan loses control and goes down the path of no return in the land of evil.
Smile (2022)
Smile is a 2022 American psychological supernatural horror film written and directed by Parker Finn. The plot of the film unfolds like a puzzle, allowing you to experience a psychological panic.
The film stars Sosie Bacon as a therapist named Rose Cotter, who, after witnessing the bizarre suicide of a patient, goes through increasingly disturbing and daunting experiences, leading her to believe what she is experiencing is supernatural.
The Conjuring: The Devil Made Me Do It (2021)
The Conjuring: The Devil Made Me Do It (also known as The Conjuring 3) is a 2021 American supernatural horror film directed by Michael Chaves. It doesn't hold a candle to the original, but the jump scares and murkiness are professionally timed and delivered.
The story is based on a real murder in 1981 that caused a sensation in the United States, and the murderer Arne Cheyenne Johnson claimed that he was possessed by evil spirits after killing his landlord, which was the first case in the history of the United States in which the defendant pleaded "ghost body" as a defense, so it was called "demon murder".
Marianne (2019)
Marianne is a French horror streaming television series created and directed by Samuel Bodin. You can feel the horror characters intertwine virtual and real.
The TV series is about when a famous horror writer goes back to her hometown, she finds out that the evil spirit that plagues her dreams is also there in real life.
Tell Me a Story(2018)
Tell Me a Story is an American psychological thriller television anthology series created by Kevin Williamson for CBS All Access. Each season will retell the iconic fairy tale with a different cast of characters.
An anthology series featuring beloved fairy tales interweaving into a subversive tale of love, loss, greed, revenge and murder.
How to Watch the Above Movies and TV Series in Different Regions?
Not everyone in every region has normal access to YouTube and Netflix, and Turbo VPN can help you access your favorite content from the location you are at. It can access 21000+ servers in 50+ countries.
All you need to do is download and install the Turbo VPN app on your preferred platform or device, subscribe to Turbo VPN, and then select the region where you want to access YouTube and Netflix.
The Best Halloween VPN Deal
This is our list of the best Halloween horror movies and TV series. Can't wait to get into the Halloween spirit? Even better news, Turbo VPN is offering the craziest deal ever from 27 October to 10 November: get a 72% discount on a 2-year plan. Don't miss out on the Halloween discounts and get ready to watch the best horror movies and TV shows for Halloween!