Blog
How to unblock YouTube from anywhere 2022
How to unblock YouTube from anywhere 2022
Tips & Tricks · 8 minutes
YouTube provides a value that is irreplaceable in our modern age. It contains a vast collection of content ranging from educational material and thorough tutorials to general entertainment for people who simply need to wind down. Unfortunately for many people around the globe, YouTube is not as easy to access as we might think. Nevertheless, you could unblock YouTube from anywhere with some external tool.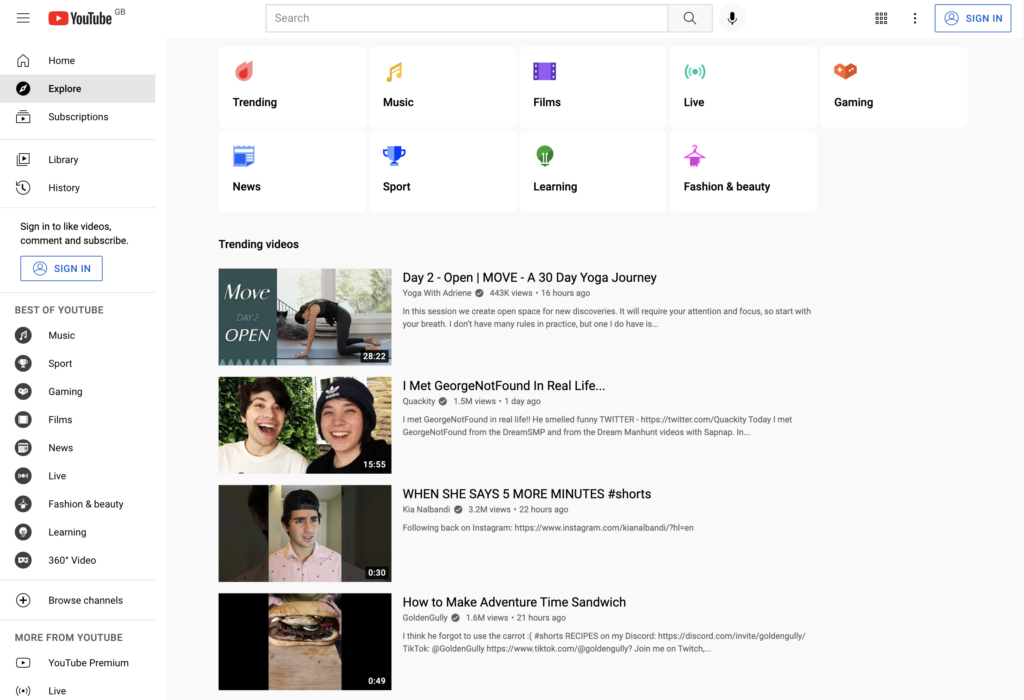 Why is your YouTube blocked?
Depending on where you are from, there may be a multitude of reasons as to why YouTube is blocked for you. Schools and certain workplaces limit access to entertainment websites. Various countries force YouTube to ban certain videos or content in their area. This means that people who wish to access YouTube, or certain content on YouTube, need to find a workaround. Fortunately, the internet also provides us with a solution and circumventions exist to stop these blocking methods.
Let us look at the various methods that the various authorities use to block access to sites like YouTube.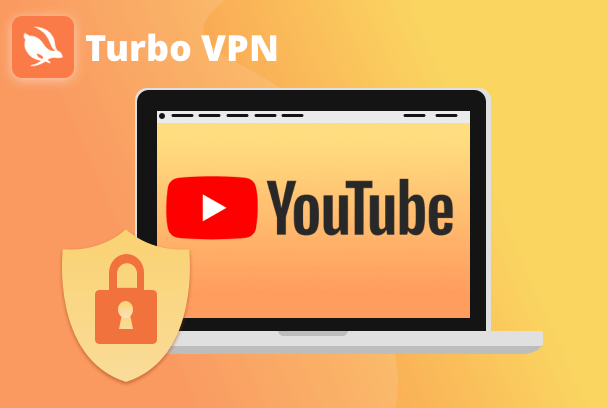 Geo-restricted blocking of YouTube
Another shorter name for geo-restricted blocking is simply geo-blocking. Websites and services can restrict their access to users that live in a certain area. Your IP address gives away this information. Your location can be approximately guessed with the help of your IP address and YouTube itself blocks access to certain content based on your location. For example, until 2016, YouTube blocked videos in Germany if they contained music from major artists and labels. While this particulate instance in Germany was resolved, it still took more than half a decade for these videos to become accessible again.
Different countries still face this issue, often because of copyrights, and other times because the country itself does not deem that specific content to be "legal." Regardless of the reasoning, the method of blocking your access remains the same. These websites detect your IP address, then block or allow access depending on where you are from. If you can modify your IP address so that these websites do not know where you are from, geo-blocking will be circumvented entirely.
Internet connection or service provider blocks YouTube
While this is less common, it is still an issue, especially in public spaces. Public internet connections often limit or throttle access to websites that may use a lot of bandwidth. YouTube is one of these websites. The local networks in these areas detect what websites or servers you are accessing, then they either block your access entirely or lower your bandwidth.
Several countries block YouTube or place restrictions on the content. The most famous of which is China. China has a nationwide firewall that blocks access to YouTube and various other websites. Even tourists cannot access YouTube or other social media websites while using the local internet connections.
Local networks set up a blacklist, such as the free Wi-Fi available at a train station. Then depending on what website, you are accessing; these networks may interfere with your connection. The workaround is simple. If the provider of your internet service does not know what website you are accessing, how will they be able to block it?
School and workplace Wi-Fi blocking
In a similar manner, schools and employers do not want their students or employees to access certain websites. You can access websites like YouTube in tech-savvy institutes. But the same is not true everywhere. Many educational institutes block access to YouTube citing that it's a waste of time. However, they forget that YouTube contains educational content. Content that does not exist anywhere else on the internet.
These blacklists work in a similar manner. The local network first checks what website you're trying to access, then blocks access to it if it's on the blacklist. Since the locking mechanism is similar to our previous problem, so is the solution. If your school or workplace does not know what website you are opening, they won't be able to block access to it.
How to unblock YouTube from anywhere
Let us do a quick recap. Here is how YouTube itself, schools, countries, and employers can block your access.
By checking your IP address and your current country, YouTube can limit your content options.
By checking the website, you are trying to access, your local authorities can limit your access.
Both of these happen by observing your online activity, thankfully, there is a single affordable solution to both of these problems, Turbo VPN. A reliable VPN proxy that could help you to unblock YouTube and other websites.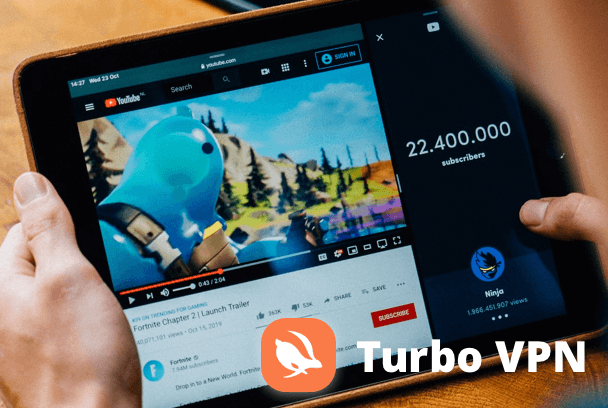 What is a VPN?
VPN is short for Virtual Private Network. While connected to a VPN, it acts as an intermediate party that sits in between you and the website that you are interested in opening. Let us take Turbo VPN as an example, while connected to their network, your computer communicates to the Turbo VPN servers. This communication is completely encrypted, and no third party can view your computer's requests to the Turbo VPN servers.
On the other hand, the website itself does not see your IP address, but that of Turbo VPN's servers. Ensuring that your identity is completely secure and safe. This is also why your internet service provider cannot block websites. Because it only sees encrypted traffic between you and the VPN server without any knowledge of what website you are actually opening.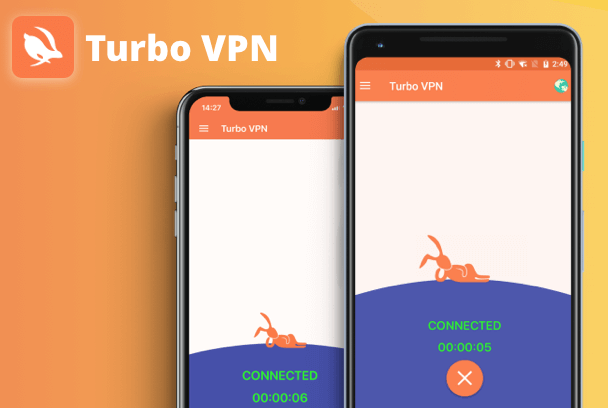 Hiding your IP address
The most useful feature of a service like Turbo VPN is its ability to mask your actual IP address. Thus, making it impossible for a website to know where you are actually from. Turbo VPN also uses AES-256 encryption to encrypt the internet traffic between you and your servers. Make sure that your data is as secure as possible.
Websites across the world use your IP address to check where you are visiting from. While most websites use this to tailor content to your interests and to improve your experience. This information is also used to track your actions and to restrict your access to certain services or sections of the website. You could unblock YouTube from anywhere at any time with Turbo VPN.
Private DNS
Turbo VPN offers a private DNS service to ensure that neither your internet service provider nor your school or employer can know what website you are trying to access. Thus, ensuring that they will not be able to block your connection.
Internet service providers across the world use their own DNS servers. DNS servers are used to translate the name of a website, for example, "www.youtube.com" to its IP address. This is also how your internet service provider tracks what websites you are trying to open, since they operate the DNS server, they know what requests are being made to it by which user.
This gives them two powers over you, firstly they can block access to certain websites. Secondly, they can track your online activity and potentially breach your privacy. Turbo VPN comes with its own private DNS server combined with a no-logging policy.
Anonymous Browsing
Browsing the internet over public Wi-Fi is dangerous, the internet providers can log your activity. Malicious people around you can hijack your Wi-Fi connection and route it through their computer to access all of your traffic. Turbo VPN encrypts all traffic that is leaving your computer, so even if there is a middleman attempting to breach your privacy, they can never find out what you're doing. That is, you could unblock YouTube even if you are in your school or workplace.
Conclusion
It is in everyone's best interest to use a VPN. Doing so not only ensures that you can unblock YouTube and other websites you need but also ensures your privacy when browsing the internet. By protecting your online identity, you ensure that neither your local internet provider nor your local authorities can block access to certain websites.
Turbo VPN does all this and much more. It ensures that your online activity is completely secure, safe from malicious actors. Websites cannot use geo-blocking to restrict your access, neither your ISP, your school, nor your employer can tell what websites you are trying to access. Turbo VPN's features protect you and your browsing habits, all for a small and affordable fee.
Multiple Devices
Turbo VPN's services can be used on up to five devices with a single subscription. Meaning you can share it with your partner and family without having to purchase different licenses for all of them. Your single account can be used on up to five devices so you can be sure that you are protected on your laptop, desktop, as well as your phone.
Every Platform, easy to use
Whether you are on Android, iOS, Windows, or Mac, Turbo VPN has you covered. With its easy to use and even easier to set up applications, you can ensure that you can access all your favorite websites no matter where you are.
30-day Money-back Guarantee
What is stopping you from making your online experience safe and secure? Turbo VPN offers you a 30-day money-back guarantee if you are not satisfied with its services. With different payment plans and a massive discount, if you plan to use it long-term, Turbo VPN offers one of the best VPN services out there.