Blog
Data Privacy Day: what is it, and why it's important
Data Privacy Day: what is it, and why it's important
Cybersecurity · 7 minutes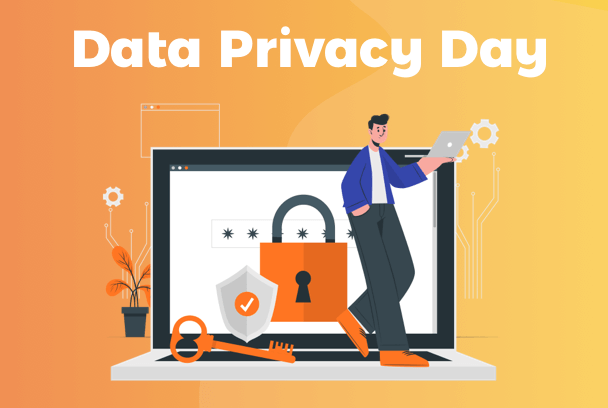 Concern about cybersecurity isn't new. But it's undeniably a problem that hasn't been solved for a long time, rather, the problem of cybersecurity is worsening. The initiative of Data Privacy Day is to raise people's awareness toward cybersecurity, especially digital privacy, and data protection. All these are probably the most important issues in our time. That is, it's time to check this article to know what is Data Privacy Day exactly, and why it's important to you.
What is Data Privacy Day?
Data Privacy Day is an international event. It is celebrated every year on 28 January. It's the day on which the Automatic Processing of Personal Data was signed by the Council of Europe's Convention for the Protection of Individuals. As cybersecurity is becoming serious, people started to pay more attention to this event.
In 2007, the Council of Europe initiated the day as the European Data Protection Day. The origination of the day is to commemorate the signing of Convention 108. Two years later, the United States House of Representatives officially recognized Data Privacy Day as an event. Currently, it's an event that is observed in numerous countries, including the United States, Canada, and other 47 European countries.
As you can see, this day is important. The goal of Data Privacy Day is to promote public awareness and promote practices of privacy and data protection. Furthermore, as an international celebration, the day also offers many opportunities for governmental collaboration with academia, industry, and more. It's not only an educational event but also an event that could really improve data privacy in the real world.
Why Data Privacy Day is important?
Data privacy is an important issue in our time. The problem of data breaches is serious, due to the pandemic and the impact of remote working that follows. According to the report from the authority, 2021 is the record-breaking year for data breaches. The problem of a data breach is far more serious than you've expected. That's why Data Privacy Day is important. This is a day that could raise public awareness and maybe could solve some issues.
How to ensure data privacy?
Now you know why Data Privacy Day is so important. But do you how to ensure your data is private and secure? The following article will provide some tips and advice on how to stay safe on the internet. Let's check this out to explore how to protect your data privacy.
Use different passwords for online accounts
It's understandable that people prefer to use the same password for all accounts. Since it's more convenient for personal use. Nevertheless, it's a bad idea for using the same password for all accounts. Do you know why? If one of your accounts were hacked, it's very possible that hackers could decrypt all your other accounts if they shared the same password. Therefore, you should use different passwords for different accounts to ensure your data privacy. By using different passwords, your other accounts will be safe even one of your accounts was hacked.
However, some might think using different passwords is cumbersome. Here's a solution. You could use an online password manager to help you to remember all these passwords. We recommend Google Password Manager. It's a service developed by Google. It's reliable and user-friendly. You could use this function with your Google account.
Use secure search engine and browser
Secure search engines and browsers are both very important for data privacy. A reliable and private search engine could encrypt your browsing history. We recommend DuckDuckGo, one of the most secure search engines in the world. DuckDuckGo empowers you to take control of your own internet privacy. With DuckDuckGo, all your browsing history and digital information will be fully encrypted.
Besides, a secure browser is important as well. Some unreliable browsers will expose your information. That's why you need to select a reliable browser for online safety. Browsers such as Google Chrome or Firefox are both good for data protection. For instance, Google Chrome even offers incognito mode. Incognito mode is a shortcut to let you browse in private. The incognito window claims to encrypt your browsing history. Furthermore, by using incognito mode, your site's data and information entered in forms would not be saved by Google.
It's time to escape the algorithm-controlled and data-oriented cyber-world!
Improve your media literacy
Media literacy is an abstract term. What is media literacy exactly? How to improve it? Media literacy is an ability that could access, examine, and even create media. It's an ability that everyone in the cyber-world should be equipped with. If you have good media literacy, you will be able to discern cybercrime such as identity theft.
But, how to improve your media literacy exactly? Well, it's a hard question to answer. Here are some tips:
Keep learning
The media landscape is constantly developing and evolving. That's why you need to keep learning, all the time. You have to consume media messages or even create them on daily basis. Also, if you found something that you can't understand, try to use them yourself. This is the best way to learn a thing: experience it. By doing this, you could catch up with the ever-changing media world.
Critical thinking
Critical thinking is important. You should think critically and carefully when you are on the internet. For instance, if you receive an email saying that your account was blocked, you could first do some extra research. Such as checking the email address, the way of expression, and the websites link they gave you. All these extra efforts will sharpen your critical understanding
Analyze and deconstruct the media messages
One thing you should bear in mind is that all media messages were made by people, intentionally, to other people. Indeed, it sounds like nonsense. Nevertheless, it's an important thing you should bear in mind. All these messages are made by people. And some messages are manipulative. You should think carefully about why they create such media message and distribute it. What are their motivation, intention, and goal? That is, you could analyze the media messages. By doing this, you could know its hidden messages.
Use a reliable VPN
A reliable VPN proxy might be your best choice for data privacy. VPN, also known as Virtual Private Network, refers to a private network extension across the public network. VPN aims to encrypt one's internet traffic and information. Also, with a VPN, your data privacy will be fully protected as well. Thus, VPN is crucial for data privacy.
However, some VPN proxy is not reliable, it may collect your browsing history, IP address, and other information. That is to say, you should carefully select VPN proxy as your online company. How to find a reliable VPN?
What is a good VPN?
A reliable and secure VPN proxy should come with strict protocols, secure encryptions, and other VPN features such as an automatic kill-switch. All these features and functions are important for you. Turbo VPN is one of the best-in-class VPN proxies. It offers exclusive features including AES-256 encryption, strict no-log policy, automatic kill switch, Wi-Fi protection, and more. All these features ensure your data, digital information, and IP address are fully encrypted.
Grab the chance to win VPN membership
Turbo VPN is currently running a giveaway on the official Discord server. You have the chance to win Turbo VPN exclusive membership. Turbo VPN is available on Windows, macOS, Android, iOS, and more. With the exclusive membership of Turbo VPN, you could use the best-in-class VPN for 5 devices at the same time. What's more, you could unblock all content and websites with servers from over 50 countries. Now it's time to grab the chance to celebrate Data Privacy Day!
Join the Discord server to win free membership: https://discord.gg/ErQ5WVZw6c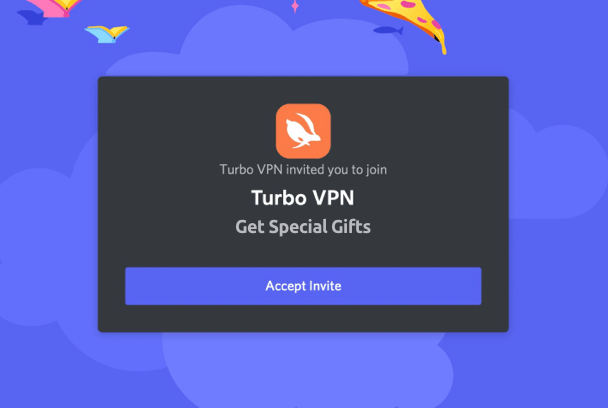 Conclusion
Now you know what Data Privacy Day is and why it's important. You also know some tips and suggestions for data protection. It's time for you to change your password, improve your media literacy, and download a reliable search engine, browser, and VPN. More importantly, don't miss the chance to win the VPN membership on Discord!