Blog
Shop Safely Online: How to Protect Your Data
Shop Safely Online: How to Protect Your Data
Tips & Tricks · 6 minutes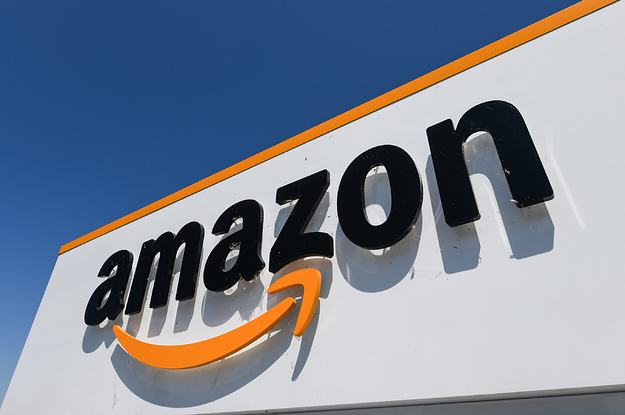 Online shopping is convenient and can save you money. It's essential to protect your data when you are shopping online. It is with that comes an increased risk of being scammed. Here are some tips to help you stay safe when you shop on Amazon or other shopping websites:
Do your research. Be aware of the different scams. It exists online. Be sure to read the reviews before making an online be
Use a credit card. It is the most secure way to shop online since credit card companies are more likely to help if something goes wrong.
Security threats in online shopping
Security threats are an ever-present concern for online shoppers. In the past year, there have been several high-profile cyberattacks. It includes Target, Home Depot, and Neiman Marcus. These attacks not only resulted in the theft of personal information. It also compromised customer trust and faith in security.
To avoid becoming a victim of a cyberattack. It is essential to be aware of the risks involved. Also, it is necessary to take simple precautions. There are hard to guess or ensure. Your browser is updated with the latest security patches. Also, it is always advisable to shop with reputable retailers. It has put in place robust security measures.
How to avoid it?
1. Security is a top priority for businesses of all sizes. Consumers are increasingly using online shopping. It puts companies at risk from cyberattacks. There are several ways to avoid security threats in online shopping.
2. Make sure your website is secure. Make sure all user data is protected with strong passwords. Never share personal information such as credit card numbers. Install security software on your computer.
3. Use a reputable retailer's return policy. If something goes wrong with an online purchase, always contact the retailer first before filing a claim with the credit card company or filing a return with the shipping company. Many retailers offer extended returns. Also, refunds for items that are defective or not what was expected.
Use a secure connection:
When shopping online, ensure you're using a secure connection, especially when entering your credit card information. Protecting your online data is essential to stay safe while shopping online. Here are a few tips to help keep your info safe:
1. Always use a secure connection when browsing the internet. This means using a password-protected login, using encryption when sending or receiving emails, and using a secure browser such as Google Chrome or Firefox.
2. Never give out your personal information such as your address, phone number, or credit card number over the internet. Instead, use secure forms of payment such as PayPal or Bitcoin.
3. Don't open unexpected files sent in emails or attachments from unknown sources. Always scan any files before opening them to make sure they are not dangerous.
4. Be careful about what personal information you post on social media sites like Facebook and Twitter.
Use strong passwords:
Use strong passwords for your online accounts, and never use the same password for more than one account.
1. As more and more people are becoming computer literate, they are also becoming increasingly aware of the importance of strong passwords and safe online shopping. A strong password is one that is difficult for a person to guess and remember and is protected by a secure password manager.
2. There are many different ways to protect your data online, but the most effective way is often to use a strong password and keep your personal information (including your credit card numbers) separate from your online shop accounts.
3. Make sure you never lose your passwords or forget them altogether – write them down or store them in a secure location, like a bank vault! And if you do find yourself the victim of identity theft, be sure to report it immediately so that you can start rebuilding your life from scratch.
Watch out for scams:
Be aware of scams when shopping online, and never give out your personal information to unknown websites. There are many scams out there that aim to steal your money or sensitive information. Here are some tips to help you stay safe when shopping online:
Never give out your personal information, such as your address or phone number.
Be aware of fake emails from companies asking you to input your account information.
Never wire money or send money through unverified third parties.
Only deal with reputable sellers and always check the seller's feedback rating before making a purchase.
Keep important documents and data safe by encrypting them if possible.
Protect your devices:
Make sure your computer is protected with antivirus software and a firewall, and keep it up-to-date with the latest security patches. Protecting your computer and data is essential. Here are some tips to help you stay safe online: 
1. Protect your computer with a firewall. A firewall protects your computer by blocking unauthorized access to your computer and its data. Make sure your firewall is up-to-date and installed on all devices connected to the network, including your mobile phone.
2. Do not open unknown emails or attachments from people you do not know. Many viruses are spread through phishing emails, which are emails that look like they come from a trusted source, such as a friend or colleague, but actually contain malicious software that can steal your information. Always be cautious when opening any email or attachment—if it seems suspicious, don't open it!
3. Keep personal information secure. Your personal information includes your name, address, account numbers, etc.
Shop at reputable stores:
As the holiday season approaches, many people are starting to think about what they're going to get for themselves and their loved ones. While it's essential to be creative, it's also essential to take precautions when shopping. Here are a few tips to help you stay safe while shopping online and in stores:
1. Always use common sense when shopping. If something seems too good to be true, it probably is. Stick to reputable websites and stores that you know have a good reputation for security.
2. Keep your data safe. Don't share personal information, such as your credit card number, with any store or website you don't trust. Make sure you protect your computer with a firewall and password protection software, and never leave your valuable information lying around on your screen where someone can see it.
3. Be aware of phishing attacks.
Conclusion:
In conclusion, using a VPN is one of the best ways to protect your data when shopping online. Not only does it keep your information safe, but it also keeps you anonymous. If you're looking for a reliable and affordable VPN service, Turbo VPN is a great option. So next time you're shopping online, be sure to use a VPN to keep your data safe and secure.
Turbo VPN provides you with the fastest and safest VPN connection across the world. Trusted by 300 million users, we have deployed in more than 45 locations over 21000 secure servers.
Customers are our top priority throughout our product engineering, services, and operations. We also take full care of our customers' privacy and provide the most friendly 24/7 customer care service in order to smooth and safeguard your online experience.
Official Site: https://turbovpn.com/