Blog
Should You Respond to Unknown Calls or Texts? Why or Why not?
Should You Respond to Unknown Calls or Texts? Why or Why not?
Tips & Tricks · 6 minutes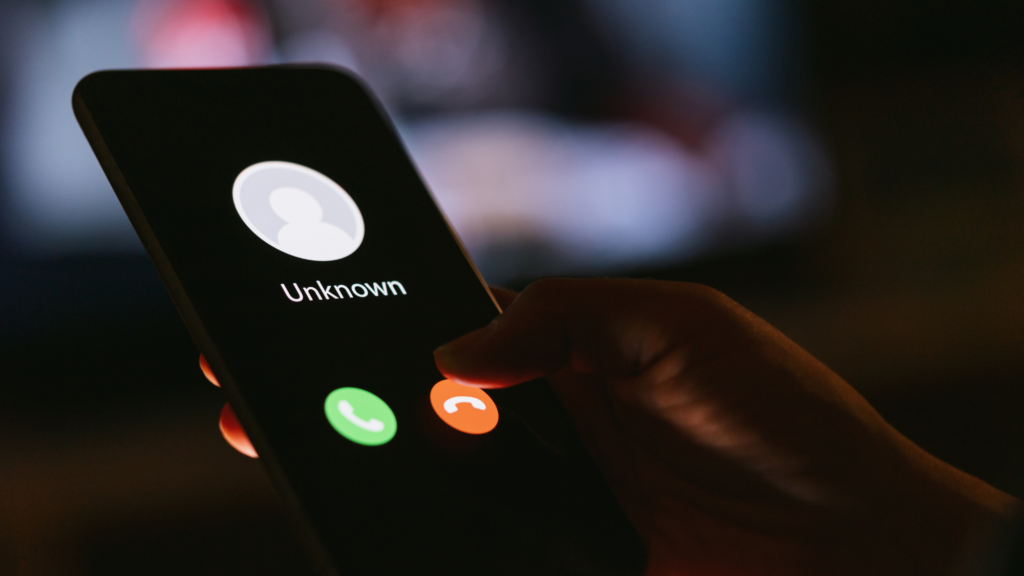 The truth of the matter is that there are times you have received unknown calls or texts. What did you do about it? Did you receive it, why or why not?
In this article, we are going to show you what you should do in case you receive an unknown call or text.
Should You Answer Calls From Unknown Calls?
Sadly, there are a lot of fraudsters out there, and the calls we receive on a daily basis are now an enormous nuisance. We assure you that you are not alone in this circumstance and that you have no reason to be alarmed.
There are a lot of people who don't realize that a lot of these scam phone calls are just trying to see how people respond. The only way they can verify the veracity of their seemingly limitless phone book of numbers is to dial each one and see whether somebody answers. The problem is that if you answered the phone, the caller now knows that it's a valid phone number, and they'll keep calling you for scams.
Leaving an unfamiliar call on voicemail saves you time and frustration. Someone will leave a note whether it is a friend or if it is an actual company that needs to contact you. Voicemails from the doctor, bank, or construction company will be left if they haven't called you yet. You can call them back. Sometimes, if you don't respond to a call from a friend, they'll follow up with a text message.
Have You Answered a Call From an Unknown Number, What Should You Do?
No need to be alarmed. You have nothing to fear if you picked up the phone. Now that the robot or scammer confirmed that someone is using the phone, you may find yourself getting a lot more calls from it.
Just remember these basic tips to stay out of serious trouble!
1. Next time they call, just avoid answering the call.
2. Hang up if you find yourself speaking to a real person. Keep your mouth shut. The scammers are trained to keep you on the phone by using inquiries that seem essential or interesting to keep you talking. Don't feel bad about being impolite.
3. In case you find a robot on the call, just hang up and don't wait to follow any instructions such as pressing "1" or "9".
4. Report the call authorities.
How to Identify if an Unknown Call is Safe
We are not in denial that some unknown calls may be from people you know. However, you should know how to identify a fake call from an honest caller. The following are some tips to use in identifying a fake call:
1. Callers pretending to work for a government agency, utility, or large tech company such as Microsoft. It is quite rare for these businesses and institutions to make a direct phone call to you unless you have contacted them first.
2. Callers claiming that they are from charity organizations and they are seeking some help from you.
3. Callers claiming that you have won a free voucher or prize from some company. They then claim that they need your details to process the gift delivery.
Reasons Why You Should Never Reply to Unknown Messages.
Like phone conversations, this can be a little tricky at times.
Don't reply or click on any links, that's the simplest solution.
Text message scams are getting increasingly inventive these days. Individuals pretending to be your coworker or grandchild and requesting that you purchase a gift card from a nearby retailer. People pretending to be from Amazon and claiming to have details about a recent order. People pretending to be members of a dating site.
We're aware of the situation. A lot of the time, it's hard.
This is why we've put together this shortlist of text message scam prevention tips:
1. If a link appears to be made up of random characters, numbers, and punctuation, it is probably a scam link.
2. Scams are more likely to sound confused or out of the norm than they are to be genuine.
3. To be safe, if you receive texts from someone claiming to be a friend or relative, call that person and inquire whether they are texting you from another phone number.
4. Government agencies will never ask for money or personal information via text message.
Protect Yourself From Getting Scammed through Unknown Calls and Texts
In general, people are less wary of receiving a call from a local phone number. Scammers know this and use it to their advantage by using fictitious local phone numbers in an attempt to trick unsuspecting victims into picking up the phone. These fraudsters may attempt to impersonate you by using an identical-sounding local phone number. Hence the reason why these numbers are so recognizable.
Nothing suggests that a simple phone call may compromise the security of your phone. You'll be bombarded with requests for personal information as soon as you pick up the phone. To gain your attention, they will either claim that you've won a million dollars or threaten to harm you by saying that a member of your family was involved in an accident. A money request is then made.
They may even pretend to be a bank employee or the Internal Revenue Service when they ask for your personal information. Because of your shaky mental state, you may find yourself giving them exactly what they want. Unknown numbers should be ignored at all costs, even if the caller ID appears to be recognized. Don't answer calls from strangers.
Importantly, Make sure your location data is protected by using a VPN. Using your phone's location data is a creative variation on smishing employed by certain scammers. It's possible to receive a message from a service like Google or Apple when you reach a new location and need to submit a text message to unlock your account. Use a virtual private network (VPN) to encrypt all of your phone's data so scammers can't access it, and to hide your real IP address with a phony one. Hiding your real location makes it difficult for the fraudsters to know the local numbers they can use to scam you.
Conclusion
We recommend Turbo VPN's military-grade encryption in case you are looking for the best level of security. 256-bit encryption and a no-logging policy are of course included in this service's security features. In addition, there are special servers that have anti-DDoS, a dedicated IP, and P2P servers for added security.
The VPN also has helpful features like a Kill Switch, which enables anti-malware protection on any server and prevents you from accidentally delivering unencrypted data.
It's easy to choose from among the more than 21000 servers located in more than 50 countries across the world thanks to the software's map interface. The Turbo VPN is compatible with Android, iOS, and Windows Phone devices.
To make it hard for scammers to figure out your location and phone number, use Turbo VPN. In addition, it safeguards you from phishing.
Stay protected by using Turbo VPN right now.