Blog
Ultimate Guide to Stream F1 for Free in 2022
Ultimate Guide to Stream F1 for Free in 2022
Entertainment · 6 minutes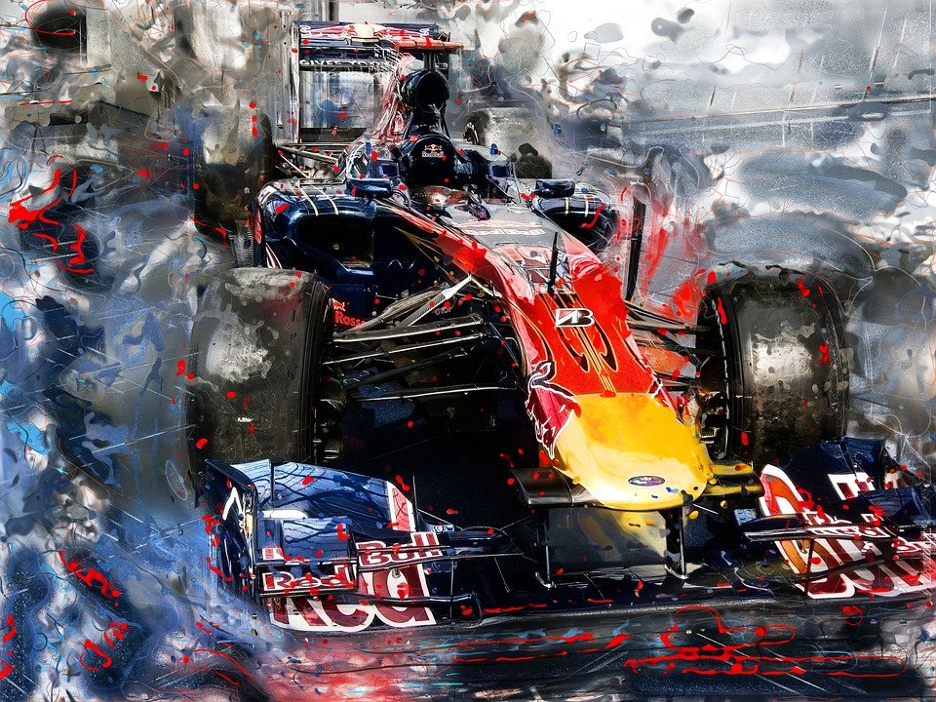 Formula 1 is the top rank of single-seat motor racing. Or perhaps you've been on another planet all this time. The competition and determination between drivers and teams in Formula One continue to intrigue me, even though the sport's popularity has declined since 2008. It's also worth noting that Formula One cars are the world's quickest road racing vehicles. A good Formula One stream isn't always simple to come by. As a result, I'll explain where you may watch Formula 1 in this article and how you may watch Formula 1. You can watch Formula 1 online every week, even if it's on a free-to-air channel.
Where Can I watch F1 Online for Free?
New technology has made it easier for people to go to faraway places. It is true for sporting events as well. You can now watch Formula 1 live on your smartphone, Windows, iOS, or any other device, anywhere you happen to be located. The race does not necessitate travel or a day pass.
As a result, many streaming services restrict access for their Formula One content to customers in their nation. They can't transmit outside their assigned area because of website or TV rights.
There is no need to introduce this one; it's hugely popular among the F1 fan base community. This website offers a specific sports section where you may stream formula one and many more sports.
No account is required, and the amazing part is that it's free for you to use it. If you use a VPN server, you can access the site from anywhere globally, even if you live in a country that doesn't have access to the site.
It is one of the most well-known sources of free live sports broadcasts on the internet. Sporting events like Formula 1 and others can be streamed for free by users and fans.
The most popular sports on this website are conveniently organized on the home page for quick access. Apart from sports, the main page also has icons for live events, TV stations, and TV shows.
When it comes to sports streaming websites, VIPBox is one of the best because of the user-friendly design that makes it easy to discover what you want quickly.
In some countries, TV broadcasts offer F1 for free. A VPN program will allow you to access all F1 streams and broadcasts that are often only available on subscription TV networks in most countries for a few dollars per month.
RTSH
In Albania, a public broadcasting company is called RTSH, and you can access its programming through an Albanian VPN. All Formula 1 races and qualifying sessions are broadcast live by RTSH.
Tune in to RTSH from Albania and watch Formula 1 for free!
MatchTV
MatchTV is a sports channel that broadcasts in Russia. Your VPN must have a Russian server location to watch the channel. Live coverage of all Formula One races and qualifying sessions can be found on MatchTV. You don't need a subscription to watch MatchTV online. A high-quality stream with plenty of sports content is the most valuable perk.
In addition to Formula 1, MatchTV streams high-level football leagues like the Europa League, Champions League, La Liga, and Bundesliga. Free pay-per-view boxing and MMA events, such as UFC, can also be found.
Tune in to MatchTV to watch Formula 1 and other sports from Russia!
QRF
The ORF network in Austria streams all of its programs in real-time over the internet. ORF Eins, ORF 2, ORF, and ORF Sport are all part of the ORF channel family. To watch online, you must verify which channels of the ORF network are streaming. Basketball, football, handball, other sports, and highlights from other competitions are all shown.
Formula 1 and other sporting events can be seen in Austria by using a virtual private network (VPN).
TV3
The Serbian media firm Pink owns TV3 Media Slovenija. Although TV3 has exclusive rights to F1, it isn't easy to forecast which races will be shown on any given season by TV3. Switching to a VPN location in Slovenia will suffice for stream access.
To see some Formula One racing while in Slovenia, connect to the country and tune in to TV3.
Watch F1 with VPN
These F1 streaming services aren't all open to everyone. When watching Formula 1 online, you now know where to find it. But you have no idea how to watch Formula One online. Please, don't get out of the cockpit yet! Because there's a way to watch Formula 1 legally online from any location.
There are geo-restrictions because of your IP address. Formula 1 streaming is unavailable if your IP address has been added to the site's blocklist. Hence, a method to replace your IP with an IP from the nation of the website is required! You can also bypass all geo-restrictions if you have the appropriate IP address.
You could use a proxy as an alternative, but I prefer to use a Virtual Private Network (VPN). A VPN can make you appear to be in any country where a service exists.
The VPN server accesses the channel's website on your behalf. As a result, the channel will assume that you are in the correct country – even if you are not. And you've learned how to watch Formula 1 online from wherever!
However, you can only connect to one server at a time. As a result, you can watch Formula One streaming for a single country at a time. To change countries, you must disconnect and re-connect to a different server.
Why Subscribe to a VPN
VPN has very many benefits to you as an F1 fan. We have spoken about VPN as your only help bypass Geo-restriction to access the free streaming sites and TVs anywhere.
VPN also allows you to maintain your privacy while online. Most of the free streaming sites have ads that can penetrate your privacy. Some pop-up links may also be malware that can infect your device. VPN is here to help you.
Conclusion
As Turbo VPN, we support unrestricted access to information. All subscribers should have access to all content, regardless of where. It includes, of course, F1 streaming.
To this aim, we've spent a lot of time and work developing the greatest VPN available; Turbo VPN.
There is no restriction to the number of devices you can connect to Turbo VPN simultaneously. You can also use Turbo VPN with a router. This way, you can quickly share the same account with friends or relatives so that they, too, can watch F1 races for free. There are more games you can stream with Turbo VPN.
Try out Turbo VPN risk-free to see if your location's internet connection is fast enough to watch Formula 1 live. They also provide a 30-day money-back guarantee if you don't like something.