Blog
Upcoming MCU shows you should know in 2022
Upcoming MCU shows you should know in 2022
Entertainment · 8 minutes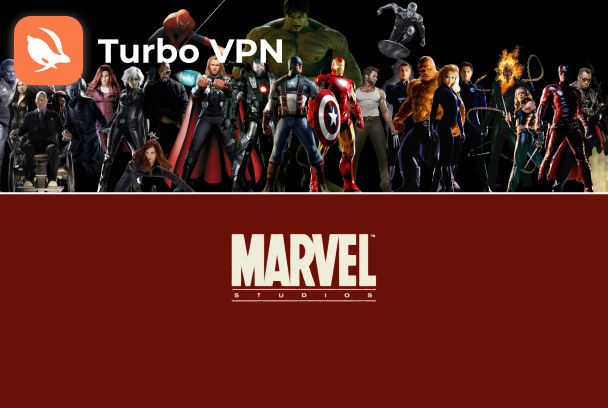 Marvel Cinemative Universal, also known as MCU, is one of the biggest entertainment franchises in the world. That is, Marvel enjoys amazing success in 2021: they premiered five TV shows and nine movies! These TV shows were also huge hits. For instance, MCU TV shows WandaVision, Loki, and the What If Series all gained huge sucess during the last year. Also, they ended their year by premiering the most successful Spider-Man movie ever made. That is, Spider-Man: No Way Home, which made over $1.8 billion worldwide. During the release of this film, the omicron variant of the ongoing pandemic was also spreading at a high rate. But still, this movie became the sixth highest-grossing movie. The article introduces upcoming MCU movies and shows you should know in 2022.
Upcoming MCU movies & shows you should know
Well, that was 2021, now let us talk about 2022 of MCU. What movies and series should we expect from Marvel Studios? They have set grand expectations for their fans. so what are they going to offer us this year? Looking ahead at 2022, Marvel is bringing some of its old characters back to the screen while introducing new ones to us. For instance, one of the new characters they are introducing is Moon Knight which is debuting just next month on the 30th of March, 2022. Moon Knight is one of the most expected MCU series this year.
Apart from Moon Knight, Marvel Cinematic Universal introduces Black Knight, Star Fox, and Blade in the Eternals post-credit scenes. This year Marvel's goal is more about introducing new characters to their fans and setting up their story arcs. Most of these new characters will feature in the upcoming films and series.
If you want to explore upcoming MCU shows for this year, let get to our list!
Moon Knight (Series)
Moon Knight, a six-episode series launching in March, centered on one of Marvel's most eccentric characters and is generating a lot of hype. Rightfully so because Oscar Isaac will be starring as the Moon Knight! Since it is a Marvel series, viewers will be able to watch it on Disney+ and no other streaming service will have it available. Ethan Hawke will portray a villain based on cult leader David Koresh. Funnily enough, Oscar Isaac will actually be playing four roles in total since the main character in Moon Knight, well, the Moon knight himself, has an identity disorder.
Marc Spector is a mercenary who is suffering from multiple personality disorder. Dragged into a deadly mystery involving Egyptian gods with his numerous personalities, Moon Knight is a narrative about identity. Comic book fans sometimes refer to the Moon Knight as Marvel's version of Batman. From what we see in the trailer, it is safe to say that Marvel is trying to have a darker dream to moonlight than their other shows. Let us see if Marvel has learned something from the success of Daredevil.
Doctor Strange in the Multiverse of Madness (Movie)
After Spider-Man: No Way Home, Loki, and WandaVision, we will finally get the Multiverse of Madness. This movie is all about alternate realities in the MCU. We all saw its teaser after No Way Home in cinema. Just by watching the trailer our expectations kept getting even higher. Indeed, Dr. Strange is an immensely powerful character. So it only makes sense that his movie will also affect us powerfully.
Doctor Strange will embrace his role as Sorcerer Supreme in Multiverse of Madness as he deals with the ramifications of the MCU's rapidly growing realm of other realities. Many characters will reprise their roles from past Doctor Strange films, we also expect to see some new characters though. Following the events of WandaVision and her embracing of "chaos magic," the film will also feature Elizabeth Olsen as Wanda Maximoff.
For fans of Doctor Strange, it may not come as a surprise, but we might actually see Strange Supreme in this one. For those out of the loop, Strange Supreme is the most powerful version of Doctor Strange. And, we have already seen him in action in the "What If" series by Marvel.
Ms. Marvel (Series)
Ms. Marvel is a program about Kamala Khan, who debuted in 2014 as being one of the genre's first Muslim superhero. It will undoubtedly have a significant impact on how television usually portrays Muslims. Kamala Khan is a Pakistani-American girl from New Jersey. Also, she discovers herself carries the DNA of the Marvel population's genetically evolved "Inhumans" faction. This gene grants her a variety of abilities including shape-shifting and matter control.
In comics, she takes over the title of Ms. Marvel from Carol Herself, who went on to become the Captain Marvel we love and know. Ms. Marvel will be a six-episodes series, shooting was set to wrap in mid-2021. But we will probably see a lot more of Kamala Khan in the upcoming Captain Marvel movies.
Thor: Love and Thunder (Movie)
Due to the enormous cast, Taika Waititi is back as director for what might as well be an Avengers sequel. Filmmaker Taika Waititi returns to the helm for Thor: Love and Thunder, following his well-received maiden excursion into the MCU with Thor: Ragnarok in 2017. The film begins up where post-Endgame Thor left off, with Thor handing up his ceremonial position as Asgard's ruler to Valkyrie and joining the Guardians of the Galaxy on an expedition.
In Love and Thunder, circumstances relating to his own source of strength drag him back into the fold, since this entry notably reintroduces Jane Foster, who has not been in a central character in a Thor storyline since 2013's critically panned Thor: The Dark World. Jane, who is now facing cancer, suddenly gets the powers of " Thor" in this movie, which mirrors a plotline in the comic book. We will get to see Star-Lord along with the rest of the crew, "Guardians of Galaxy," and The Collector, as well as the new enemy Gorr the God Butcher. All of which are set to emerge both from the Thor storyline and the larger MCU.
She-Hulk (Series)
Jennifer Walters is a female version of Bruce Banner. We will also get to see the Abomination in the ten-episode series, last seen in 2008's The Incredible Hulk and most previously in "Shang-Chi and the Legend of the Ten Rings".
Jennifer is a lawyer who is actually Bruce Banner's cousin. As an advocate, she specializes in cases involving superhuman abilities. But we can predict that an unfortunate accident Involving Gamma radiation will cause her to get the same abilities as Hulk. We can also expect Mark Ruffalo as Bruce Banner along with various other characters that orbit around Hulk.
The Guardians of Galaxy Holiday Special (Short Movie)
This will be the Marvel Cinematic Universe's first "TV special," if such a thing can even exist in the age of streaming providers. Nevertheless, The Guardians of the Galaxy Holiday Special will be a 40-minute live-action special set between both the events of Thor: Love and Thunder and the next Guardians of the Galaxy Vol. 3, which is set for release in 2023.
Various sources believe that the special will involve Groot going to his home, "Planet X." We cannot help but recall Chewbacca returning to visit his family, with unmistakable similarities to the iconic Star Wars Christmas Special. For the live-action special, all of the regular cast members will return. Either way, we do not really know a lot about this upcoming short film but let us wait until Marvel releases a little bit more information.
How to watch all MCU movies & shows?
Except for The Incredible Hulk and Tom Holland's Spider-Man movies, every MCU film is available for viewing on Disney Plus. We can use different streaming services but the top service for most Marvel movies is Disney+ which also holds all the copyrights of Marvel and its characters, except Spider-Man of course.
Disney+ is only available in 60 countries. What if your country does not have Disney+? What are you going to do then? We have a solution for you.
In order to open Disney + from a geo-restricted area, you need a VPN.
What is a VPN?
VPN, also known as Virtual Private Network, is a private network over the public internet connection. A VPN allows you to alter your IP address and access content from everywhere in the globe. Even if the content or website is not available in your region, you can hide and change your IP address by using a reliable VPN. It does so by connecting to its own servers and then making the request on your behalf. If you are looking for a fast and secure VPN, Turbo VPN is your best choice!
Why Turbo VPN?
Using a solid VPN service rather than free alternatives guarantees that you can access Disney + without interruptions. There are often geo-restrictions in place to prevent you from doing so. These restrictions detect low-quality VPN providers, not to mention that these low-quality services can lead to a ban from the streaming service entirely.
By subscribing to Turbo VPN, you can escape all of these problems and get back to enjoying your favorite shows. You may also utilize your VPN subscription to browse other streaming platforms such as Netflix and Hulu, which is a welcome bonus. Because Turbo VPN has specialized streaming servers for Disney+, you can indeed be confident that the quality of your stream will be the best it can be. Turbo VPN offers programs for your desktop computer, as well as Android and iOS devices, as part of a single subscription. Additionally, you can also use the VPN on up to five devices at the same time, there is no reason you cannot share this with your family to enjoy access to your favorite movies.