Blog
What is AI Tech and how does it learn about you
What is AI Tech and how does it learn about you
Cybersecurity · 7 minutes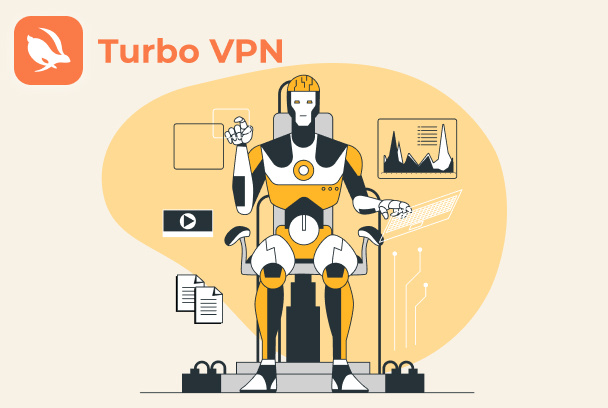 Companies all over the world are using artificial intelligence to learn about their users. Some regions like the European Union do have laws in place to stop this from happening without your consent. There are still a lot of other regions that simply do not care about privacy. But whether you like it or not, artificial intelligence and AI technologies are here to stay. They are simply too efficient to ever give up.
5 ways AI Tech to learn about you
Artificial intelligence systems need to learn before they can be useful. In terms of AI, we call this training. Different companies across the world use different means to train their AI Tech. Some companies like Google, for example, do not hide the fact that they are training their AI. While other companies might actually pay people to train them.
Trial and error
AI systems are not perfect. They make a lot of mistakes at the start of their life. But over time as they receive increased data and as they improve their underlying systems, the AI gets better. It is also important to note that AI systems are incredibly specialized. A neural network developed to recognize faces will struggle with anything else. These neural networks need the training to be useful.
Let us go through some of the most useful AI technologies and see how we train them.
Facial recognition
Facebook is the best example of official recognition AI training system. Whenever you uploaded a picture to Facebook, it found the faces in it. Then Facebook asked you if you know this person. At first, Facebook lets you decide who it is. But as their neural network improved, Facebook was able to predetermine who the person is and whether they are on your friend's list right now or not. This lets Facebook suggest that hey, XYZ is in this picture! Would you like to tag them?
This is the part where neural networks come in. If the suggestion by Facebook is correct, you accept it. Otherwise, you select someone else from your list. This is the core feedback that any neural network needs in order to improve itself. The next time it suggests someone, it will keep this feedback in mind.
Repeat these hundreds of millions of times and you have a facial recognition system ready for deployment.
Bots / virtual assistant
Bots and virtual assistants, on the other hand, are incredibly difficult to train. This is because they require user input, and they need to determine a user's intent. The best examples of such AI neural networks are Google's Assistant, Alexa, and Siri.
These systems train themselves by receiving user feedback and observing a user's actions after the assistance. For example, if a user asked for directions and the VA misunderstood the request, the user will undoubtedly manually search for directions. Most people will not take the time out of their lives to provide feedback.
Google and Apple also send the recordings and the final "decision" taken by the assistant to countries with cheap labor costs. Where random strangers can often hear your recording and determine if the assistant's actions were right.
Vocal recognition
Virtual assistants often require an existing vocal recognition technology to be in place. After which they can determine a user's intent and provide them with the appropriate response.
You may be seeing the bigger picture now. Advanced neural networks are nothing more than a collection of simpler neural networks.
Vocal recognition neural networks train most often by text to speech systems. These systems are useful when a user wishes to write instead of having to type everything out themselves. It is easier to speak for most people as opposed to typing. And as vocal recognition neural networks improve, we will undoubtedly use text to speech software more often.
Algorithm
Search algorithms and the famous YouTube recommendations algorithm are two examples in this department.
We are at a time in history when algorithms have become so advanced that even the engineers behind them do not fully understand how they work. Engineers give these algorithms all the tunable variables and give a single aim. In YouTube's case, for example, the aim is to maximize watch time. YouTube's algorithm then goes to town, and we now have one of the best video recommendation systems in the world. One that knows you better than you know yourself.
CAPTCHA
Modern CAPTCHA systems are less about stopping bots and more about training neural networks in text, character, and image recognition. You can see this most commonly taking place in Google reCAPTCHA system.
For example, these systems tell users to pick out a bicycle from a series of pictures. Other times, you might have to write out a text string. The most tedious ones are where you actually pick out which parts of an image are a traffic light and which parts are not. These images can be any combination of different figures or items. Every single bit of user feedback combines together to train a neural network.
If you are curious about why a neural network needs to know where the traffic lights are, just think about self-driving cars. When you delve deeper into technology, you start realizing that things are much more interconnected than they might seem.
Image, vocals, and text recognition. All of these combine together to provide us with the assistant features that different companies offer us. That assistant itself receives training from users as well. Modern technology is incredibly spooky when you think about it.
The pros and cons of AI technology
Our life has become easier. We are able to take a picture of a piece of text and our computers and instantly translate it to anything else. These same handheld computers can translate whatever the other person is saying in real time. Our devices can create notes for us, reminders, set alarms, and everything else as well. Self-driving cars will make roads much safer. There is no doubt about that.
But there is a cost to all of this. As we entrench technology deeper into our lives, we are also allowing exploitation. Our privacy is no longer our own to give. For example, with the Facebook facial recognition system, a friend of yours could upload a picture and tell Facebook that it is you, without your consent. Facebook was creating ghost profiles of individuals who do not have an account with them, but they still do exist. Make sure that by the time that person actually creates an account, Facebook already has a profile on them.
Privacy violations aside, there are a lot of other cyber security threats we should keep in mind too. Everything is becoming more digital now. We store everything in databases and hard drives across the world. A single breach in security can expose a ridiculous amount of information. Whether it is your private information or your bank details, it does not matter how critical it is. Because somewhere out there is someone who knows how to use this information against you. People use personal information to commit identity theft all the time.
How to protect your cybersecurity
All of this makes it even more important for you to keep your cyber security in your mind at all times. In this day and age, you should know what information you are giving up to other people. It is paramount that you ensure your own security. Let us go through some of the ways you can do that.
Before giving up your private information, you should be sure about its security. There are a lot of social media you can use that do not require any personal information to sign up. There is a reason people are moving away from social media sites like Facebook. Remember, if something is free, then you are the product.
For text messages, you should ensure that whatever service you use has end-to-end encryption. Meaning that the messaging service encrypts all communications and stores them in an encrypted form. There are some messaging services that do not even store anything. But we do not recommend that because if you change your mobile phone, you might need access to your older messages.
Switch to browsing with a VPN
Your IP address exposes a lot of information about you. Especially if it is a static IP that does not change. By using Turbo VPN, you change your IP address to throw off websites that use it to track you.
Avoid using public Wi-Fi with a VPN
If you have to use public Wi-Fi, you should always connect to Turbo VPN before doing so. There are a lot of ways someone can exploit and use your connection on a public Wi-Fi against you. The best practice is to always use a VPN when you connect to a public Wi-Fi network.
Turbo VPN provides you with a money-back guarantee along with the ability to use it on all of your devices. Whether you have a smartphone, a desktop computer, or even your smart TV, you can use Turbo VPN on all of these devices. In this age, when cyber security concerns are at their peak, we genuinely believe that everyone should be using Turbo VPN.