Blog
How to Live Stream the 2022 NFL Season from Anywhere?
How to Live Stream the 2022 NFL Season from Anywhere?
Entertainment · 7 minutes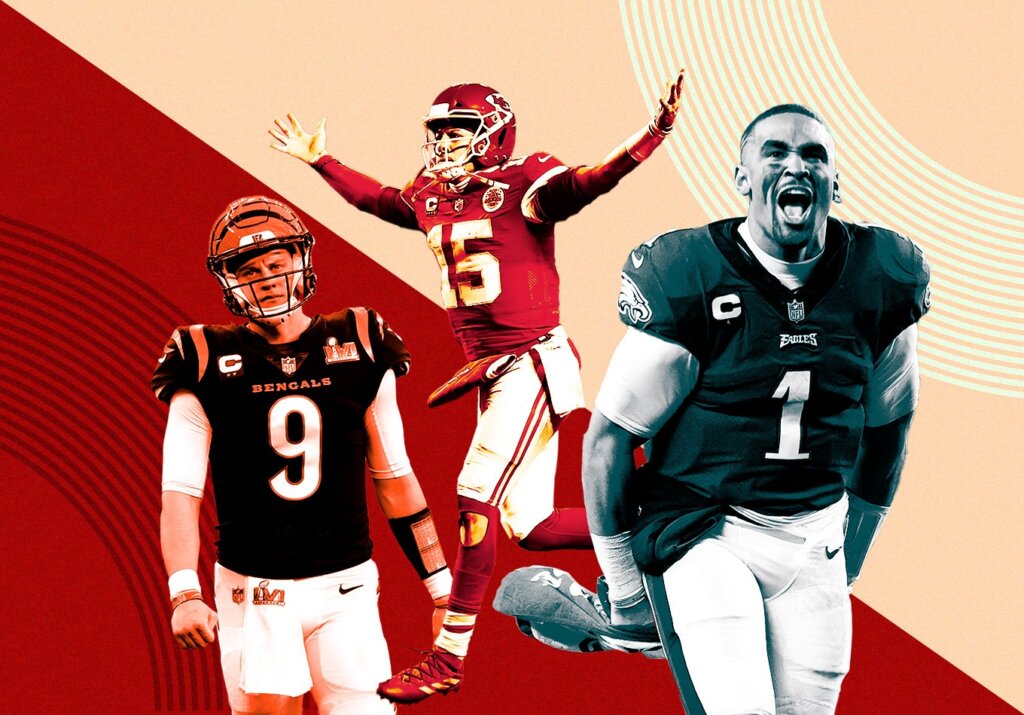 Are you a big fan of American football? We immediately begin this season's gaming after the breathtaking finale of the last one. The regular schedule is at least once again on the table for the 2022–2023 NFL season, even though securing a position in a stadium for matches is still in doubt. As a result, you don't need to watch your favorite playing just because you can't be at the stadium.
The beauty of any game is to watch every score, hear every whistle, and watch every tackle. It's not so pleasant to watch a game recap or wait for someone to narrate to you. You need to be there and feel the game's atmosphere from wherever you are.
This blog will show you how to watch the 2022 NFL season from anywhere.
When Does the 2022 NFL Season begin?
After a long break, I know you must watch your best player on the field again. Since the beginning of August, the pre-season has been going on. It was marked by the usual Hall of Fame game between the Las Vegas Raiders and Jackson Jaguar. However, as a fan, you may watch the pre-season games for entertainment or to predict how your favorite team will perform when the season commences.
The season is competitive because every team looks for points, making it beautiful. September 8 is the day to mark your calendar. The season will kick off as Los Angeles Rams host Buffalo on Thursday, September 8, 2022.
On Sunday, September 11, the remaining opening-weekend games will be played, with some extending into Monday morning for NFL fans in the United Kingdom and one game for Monday Night Football.
How to Watch NFL Live in the USA?
If you live in the United States, you have plenty of options on the channels where you can live stream your favorite team play without hurdles. The only problem is that there is no single channel for every game you will want to stream. Through the 2021-2022 NFL season, you could watch live NFLs from various media and services. Well, the 2022 season is no different; there are more channels.
This season, various streaming providers are providing access to NFL games, including Amazon Prime Video, NFL+, Paramount+, FuboTV, and others.
You, Will, have to subscribe to ESPN to watch Monday Night Football, NBC will have the Sunday Night Football, CBS will air AFC Sunday games, Fox Sports for NFC Sunday games, and Amazon Prime for Thursday Night Football.
Hulu + Live TV
Hulu + Live TV is the complete streaming service that offers most of those channels. You can receive Fox Sports, CBS Sports, ESPN, and all official NFL Network content on the NFL Network channel for $70 a month.
FuboTV
Additionally, FuboTV is a better option. FuboTV has three local broadcasters together with ESPN and NFL Network. For that reason, it's one of the best streaming platforms. FuboTV gives users a 7-day free trial, enabling them to test its services before paying.
Sling TV
The saying "you have what you pay for" perfectly applies to Sling TV. Sling Orange & Blue, which is required to receive ESPN, FOX, NBC, and NFL Network, costs $50 per month. You can realize that that cost is cheaper than the FuboTV standard bundle, which includes all of the channels mentioned earlier, for $65 per month.
Paramount Plus
Another excellent alternative for viewing games online is Paramount Plus. This service allows you to watch your neighborhood CBS station and the fun the live channel broadcasts in your area, in addition to a back library of CBS episodes and specific streaming-only programs like Star Trek: Picard.
The $9.99/month premium subscription for Paramount Plus, which includes local CBS stations but is not included in the $4.99/month basic bundle, is what you desire.
Amazon
With a few exceptions, Thursday Night Football will now exclusively air on the NFL Network, thanks to Amazon's entry into the sports streaming industry. Thursday Night Football is available on Prime Video for free as long as you have Amazon Prime Video. The eleven TNF games are available for streaming on Prime Video and Twitch, and they will serve as the only streaming services for a Saturday regular-season game in the second half of the season.
Peacock
Weekly episodes of "Sunday Night Football" will air on NBC while streaming live on Peacock. The Bills-Rams season opener on September 8, 2022, technically a Thursday night, will serve as the opening game of the "SNF" schedule.
An essential streaming warning: While Peacock delivers many excellent ad-supported episodes and movies for free, a membership is required to access Peacock's premium programming, which includes "Sunday Night Football." There are two ways to subscribe to Peacock. Access to premium material with ads is available for $5 per month or is ad-free for $10 per month.
NFL Plus
This season, NFL Plus is the newest rival for streaming, although it only works on mobile devices and tablets. However, if only using a mobile device is OK, you may watch live games on your phone or tablet with this $4.99 monthly service. NFL Plus will cover all the Primetime and Local games during the regular season.
How to Stream NFL Live in the UK?
Things are a little bit different when you are in the UK. It is because you cannot access and enjoy the many channels that the US residents enjoy.
For streaming NFL games in the UK, you'll need Sky Sports. You can watch most of the matches on Sky Sports Main Event and the Sky Sports NFL channel, which will broadcast more than 100 live games this season.
There will be a ton of content on Sky Sports NFL.  Expect at least five live games every week, including every Thursday, Sunday, and Monday Night Football game, as well as "first-pick exclusive games in the 6 pm and 9 pm slot every Sunday". Additionally, it receives content from the NFL Network, like Total Access and Good Morning Football, as well as NFL RedZone.
Expect NFL-related original Sky Sports programming, documentaries "and other content" from NFL Films and NBC Sports.
How to Watch NFL Live in Canada?
DAZN is the exclusive provider of digital and streaming coverage of the NFL in Canada. Football fans can enjoy the NFL Network on DAZN around the clock and see every NFL game and RedZone live and on demand.
How to Watch NFL Live and On-demand from Anywhere?
Are you living outside these three countries? No need to worry because you can still watch NFL games from anywhere. NFL Game Pass is your ultimate savior.
Additionally, you may register free to access the NFL Network Live, available around the clock, as well as "Sunday in 60" highlights, five-minute highlight reels, and game previews all season long. However, there are superior paid solutions, mainly if it's your only membership for NFL material, to properly maximize its output: Essential (£43/year, or about £3.60/month) or Pro (£151/year or approximately £12.60/month). Essential's free package is expanded to include NFL RedZone Live coverage, 40-minute features, and accessibility to a sizable collection of on-demand NFL movies.
Use Turbo VPN to Watch NFL Live from Anywhere
You'll need to acquire a reliable VPN if none of the channels and sites listed above allow you to watch NFL games. Some of these services use geo-restriction technology, limiting their coverage to only some regions of the continent.
You must use a premium VPN for dependable and high-quality streaming to ensure you have the most pleasing streaming experience. Turbo VPN should be your first pick if you want to watch the 2022 NFL season online because of its blazing-fast speeds and highly responsive server network. NFL games will be accessible for streaming in the best quality possible.
Turbo VPN has 21000+ in more than 45 countries. It has servers in the United States, the UK, Canada, and other countries. The presence of servers in the mentioned countries ensures that you can choose servers that appear to be in those regions. As a result, you can access the NFL streaming channels in the comfort of your home.
Conclusion
As the season starts, there is no need to wait for highlights or for your friends to narrate what happened to you. Turbo VPN will ensure that NFL fans enjoy live games from anywhere. Not only will Turbo VPN protect you and ensure your safety while you stream, but it also provides that your streaming experience is fast without buffers.
Turbo VPN allows you to connect up to 5 devices simultaneously using one membership account. Don't be left behind; join our 300 million subscribers and have your entertainment freedom back!