Blog
The NFL's New Streaming Service NFL Plus: Everything You Should Know
The NFL's New Streaming Service NFL Plus: Everything You Should Know
Entertainment · 6 minutes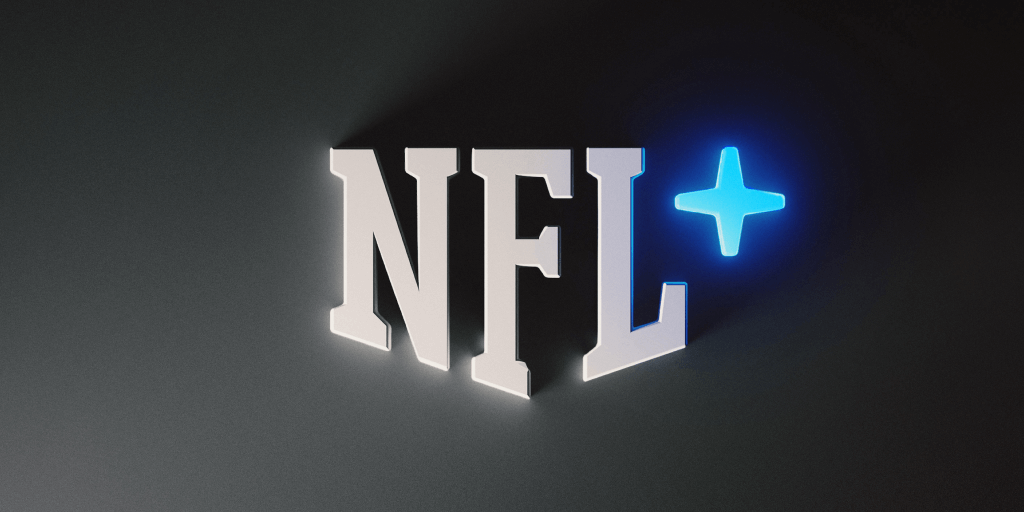 You have numerous reasons to watch the NFL, not only because of the sport itself but also because of the opportunity to place bets on the outcome of games. One of the largest sports franchises in America is getting in on the streaming platform. For NFL fans, now there is a chance to follow every action and every score as they occur in real-time.
The NFL Plus streaming service is now available to enable fans to watch any game without hustle. The fans can not only protect the live games, but they can also replay pasts games.
In this blog, we are going to tell you everything you should know about NFL Plus.
What is NFL Plus?
NFL Plus's debut occurred on July 25, 2022, and since then, it has received a reasonably positive acceptance. NFL+ provides primetime and live local games on tablet and mobile devices. The platform also offers Live out-of-market preseason games across all devices. Further, there will be live game audio for every match of the season (both at home and away, as well as national calls). Lastly, it presents on-demand, ad-free access to NFL library programs.
NFL+ Premium offers all features of the NFL+: full game replays across devices, condensed game replays across devices without ads, and coach's Film.
If you don't live in an NFL area, NFL+ provides you access to the most acceptable NFL content on demand and the ability to watch LIVE out-of-market preseason games. Isn't it time we started playing like this?
NFL Plus Free Trial and Subscription Price
There is a free trial available for NFL Plus. To test out NFL Plus before paying the first month's or year's membership price, new users have seven days to do so.
NFL Plus subscribers may pay $4.99 a month or $39.99 for a year's worth of access. However, it's not known how long this early access discount will last. For a short time, early access users may acquire a year's worth of service for only $29.99, a savings of 25 percent.
Additionally, you may purchase NFL Plus Premium for $9.99 per month or $79.99 annually. Unfortunately, the NFL Plus subscription does not provide an early access package.
Games Available on NFL Plus
Subscribers to NFL Plus can watch live streaming of NFL games, but there are several essential aspects to be aware of before using the streaming service.
In the first place, NFL Plus allows fans to watch the regular season and playoff games live on their local Fox or CBS station, respectively. However, these games will only be accessible through a user's phone or tablet; you cannot watch them on television or desktop. Further, you may view regular season and playoff national primetime games only via mobile devices such as phones or tablets. The Super Bowl is included in our list of playoff games, just in case you were curious.
NFL Plus, the streaming service, allows fans to watch all out-of-market NFL preseason games live. In addition, you may manage these broadcasts on any device, which is an additional plus.
Besides, the NFL Plus streaming service offers access to all of the season's games' original audio recordings. Fans can choose between listening to the home team's broadcast, the away team's broadcast, or the national broadcast for the game through the audio streams.
Additionally, NFL Plus customers may access on-demand NFL Network broadcasts, NFL Film archives, and more from the NFL library, all ad-free, on the nongame side.
Difference between NFL Plus and NFL Plus Premium
To summarize, what do you receive for an additional $5 a month with the NFL Plus Premium subscription? First, NFL Plus premium gives you on-demand access to more games and the option to view them on more devices than the NFL Plus standard.
NFL Plus Premium provides weekly complete and condensed NFL game replays for its paid users every week. Watch the replays on any device with no interruptions or ads.
Additional features for sports fans include Coaches Film and the All-22 view of games. The ad-free versions of these are accessible as well.
What Devices Work with NFL Plus?
You can access NFL Plus on any device with the NFL app installed. You can indeed access NFL Plus through the NFL app, but that is not the same as having a subscription to the NFL Plus service.
As for which devices are suitable for watching NFL Plus, that will depend on the type of game you want to see. Mobile devices, connected TVs, and computers can all stream preseason games, but only tablets and phones can watch regular- and postseason games. You cannot view live Postseason and Regular season games on computer or TV with NFL Plus, but complete and condensed replays of those games.
Is NFL Plus Available from Anywhere?
There are NFL fans from all over the world but can all the fans be able to watch the NFL games? For the time being, NFL Plus is only accessible in the United States.
NFL Plus uses geo-restriction to limit its access to US only. This is awful news for fans who are outside the United States. However, there is no need to worry because we will show you how you can still watch NFL+ from anywhere.
Stream NFL from NFL Plus from Anywhere
Do you want to watch NFL Plus from your current location outside the United States? We got you covered. Each time you connect to an online site, the server detects your IP address and knows where you are. The server then determines whether you are qualified to access the services or not based on your location.
A VPN is your savior. It enables you to change your IP address to appear as if you are coming from somewhere else. In this case, you need a VPN with servers in the United States.
Secondly, VPN also encrypts your data, thus increasing your streaming privacy and ensuring that no third party can learn about your traffic. Neither your ISP, network administrator, nor hackers can access your traffic.
Here is how to use the VPN to watch all the NFL games on NFL Plus from anywhere:
1. Please choose a suitable VPN, we recommend Turbo VPN.
2. Download and install the correct version for your device (For Turbo VPN, there is a version for Android, Chromium, Windows, Mac, and iOS).
3. Connect the server to a server in the United States.
5. Stream the game you want to watch without worry.
Conclusion
Every VPN service is unique. In addition to affecting your network's speed, some provide a more extensive server network, while others are more concerned with delivering advanced security measures. Therefore you must choose the correct one for your needs.
Turbo VPN has more than 21000 servers in more than 45 countries, including the United States. It can stream high-definition video. As a result, it's a great option to view NFL+ content without risk. This VPN is the quickest ever available. Would you try Turbo VPN today and enjoy the next live NFL game?