Blog
How can Women Protect Themselves on Tinder?
How can Women Protect Themselves on Tinder?
Cybersecurity · 7 minutes
Tinder is the most popular app for online dating at the moment. In this app, you may meet individuals from all over the globe. You can also meet those in your neighborhood and your immediate vicinity. Tinder's most popular online dating app comes with some serious security concerns. Is Tinder secure?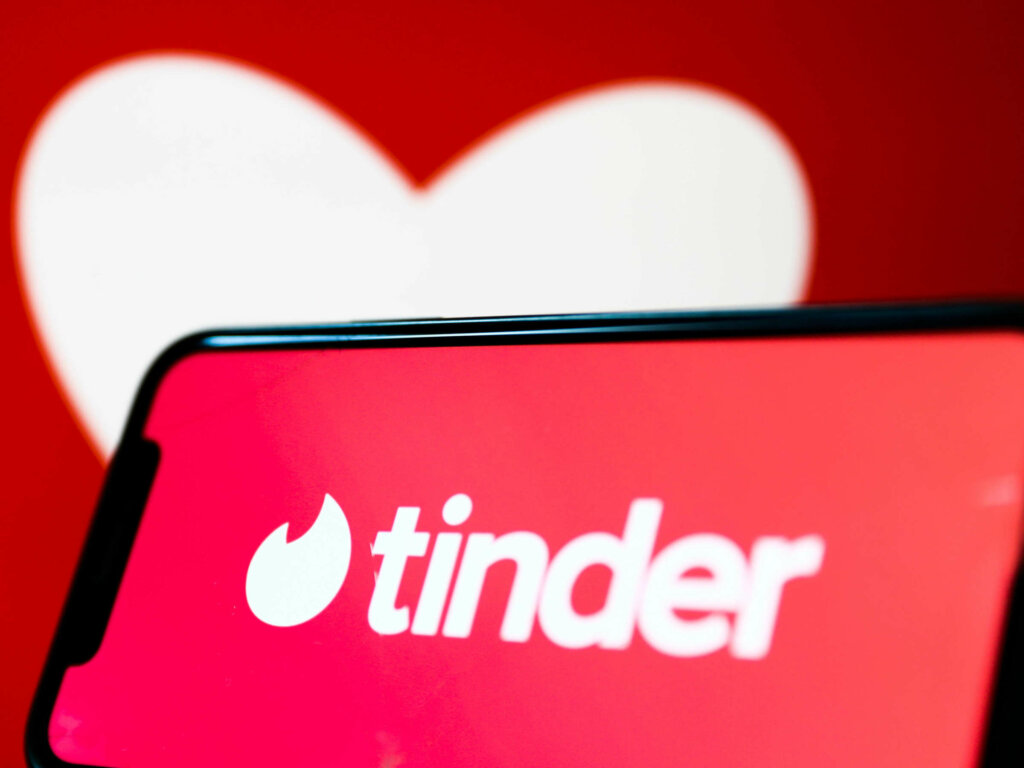 Even though many people use Tinder for intimate hookups like speed dates or even to strike up a conversation, they aren't aware of the app's severe privacy and security issues. Many women have found themselves being victims of abuse on Tinder.
Catfishing is one of the biggest dangers on a dating app like Tinder. Anyone may get your personal information by pretending to be someone else. Therefore, it is essential to ensure you know what you're getting into before meeting up with a possible Tinder date.
This post will explain all the potential dangers on Tinder and how you can avoid them.
Tinder Puts Women's Safety at the Forefront.
Therefore, keeping women safe is now "at the center" of the world's biggest dating app, Tinder. It has been under fire for allowing sexual predators to use the site, leading to accusations that Tinder is luring sexual predators. The tech business has teamed up with the No More campaign to stop domestic abuse.
Tinder's Security Measures for Women's Safety
The No More organization partnership addresses some concerns by producing an in-app to educate members on safe and competent dating. The organization also seeks to provide training to the Tinder's staff.
In the past, Tinder has launched a system that automatically detects harmful and abusive messages. This has helped reduce inappropriate messages by around 10%. Secondly, through a collaboration with the non-profit Garbo, Tinder's in-app safety center provides background checks on potential matches.
There is also a panic button in countries that allow for ID verification. This has allowed the people who use the Tinder app to very themselves. They can thus, be traceable in case of any unsafety.
The Agencies have also advised women on some safety measures to take, for example:
1. Meet in a public place for your first date.
2. Don't allow anybody to come to your door to pick you up.
3. Don't give anybody any sensitive information, such as your home address.
4. If you're going somewhere, let someone know.
5. Activate your phone's location services.
How can Women Protect Themselves from Cyber Dangers?
The security of any dating app is often overlooked by those who use it. This is one of the primary reasons people uninstall social media programs like Kik. Before utilizing any dating app, it's standard practice to research the risks and benefits of doing so thoroughly.
Depending on the nation you use Tinder, a person of interest might be anywhere in the globe or within your immediate neighborhood.
Other than the sexual predation women face on Tinder, there are other cyber risks they must take caution.
Catfish, Murders, Scams, and Bots on Tinder
On Tinder, not everyone is as honest as they appear; some profiles may even be fraudulent and constructed solely for scams or fraud. Put another way, if you provide even the most basic information about yourself on Tinder, that information is at risk of being misused. Most accounts are designed to entice users to give money or other valuables for their attention. This strategy is known as Catfishing.
Since Sydney Loofe was attacked and murdered, several stories have linked the app's use to other crimes such as murder and abduction.
Tinder is vulnerable. In addition, this dating platform isn't very protected from hackers. Your details, such as your mobile number, address, and images, may all be seen by a hacker who has access to your app or account. Using internet dating presents a significant danger because of this.
Please take all necessary safeguards when using Tinder, according to our advice.
How to Stay Safe on Tinder?
Using a dating app like Tinder can do just a few things to keep yourself secure.
Do a background investigation on your Tinder date.
Check out the person's criminal record if you're meeting up with them on Tinder. The least they can do is offer you their name and contact information before you meet them.
That's a red flag if there's no bio or other information on the individual. Before you meet up with somebody, make sure to get at least one friend's viewpoint.
Inform a friend about your Tinder date and whereabouts.
Even if you're attempting to keep your date a secret, you should still tell someone about it. It has the potential to save your life in a variety of ways.
Use security software to keep yourself safe while you're browsing the web. Whether you're unsure if Tinder is safe, you may want to check out these tips. In addition, frauds and hacking are potential dangers to be aware of.
Do not share more than enough personal information.
The golden rule of the internet is never to post too much personal information, whether it's photos, addresses, or even family members. It's impossible to tell what the plan is.
Tinder is a public forum, and whatever you post there may be readily traced and recorded. We cannot stress this enough: only share relevant and necessary material with your readers. Only publish information that meets the bare minimum.
Don't link your Tinder profile to your Facebook or Twitter accounts.
Create individual reports on each platform if you want to interact with other Tinder users on social media. It is stated in Tinder's privacy policy that if you accept synchronization of your social media accounts, they may utilize such information. You should not link your social network accounts with Tinder since it allows any person who sees your profile an easy method to access your social media accounts.
Use VPN to Encrypt Your Personal Data Online
A VPN directs all traffic via a central server in the region of your choice. It also encrypts all data going to and from your device. The host websites and applications will automatically believe you are physically present someplace else if you choose a location different from where you are now. Additionally, VPNs make it exceedingly difficult for ISPs, hackers, and surveillance organizations to track your online activity.
Utilizing a VPN for Tinder is a smart option. It not only enables you to use the app from any location, but it also protects your data. Since Tinder is a component of Facebook, You cannot use it in locations where Facebook is prohibited. You may use a VPN to overcome these limitations, which is beneficial while traveling overseas.
Conclusion
Turbo VPN offers a well-thought-out solution with top-notch customer support. With over 21000 servers spread over 45 countries, it has a sizable global network that functions effectively and consistently with low downtime.
Since Tinder isn't accessible in all regions, Turbo VPN is the best option. The VPN successfully unblocks the Tinder app on your device, ensuring complete anonymity since your identity is concealed from everyone. You may feel secure knowing that with Turbo VPN, no one will be able to see what you are doing on Tinder.
However, when it fails on Tinder, there won't be any disclosure of your personal information, identity, or behaviors. This is due to the excellent kill switch function offered by Turbo VPN, which instantly disconnects you from the internet to safeguard your data and render it inaccessible to third parties. Further, military-grade encryption used by Turbo VPN forges an impregnable tunnel for your data. It uses 256-bit AES encryption as its standard encryption mechanism.
This VPN is excellent for Tinder since it is currently one of the fastest VPNs available. Its servers may reach many geo-blocked Tinder areas. They simultaneously provide you with the quickest internet connection, which is enough for using Tinder. Your security and privacy are Turbo VPN's top priorities.
Once you have your login information, Turbo VPN allows you to sign in simultaneously on up to five separate devices. Do you want to try Tinder? Click here to try Turbo VPN and remain safe online.